Date:
Tue, 06/30/2020 -

8:00am

to

9:30am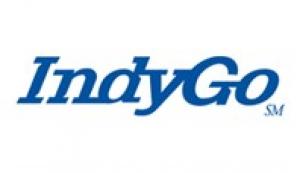 Most businesses are dealing with the fallout of the pandemic and the uncertainty of the future: Will there be a second wave? If there is, how will my business be affected? What can I do now to ride that wave?  Our goal with this webinar is to provide local businesses, affected by the pandemic, with business content that may help strengthen their operations which, in turn, may help them to better prepare for our solicitations.
During this session, we will cover the following (and have time for Q & A afterward):
Purpose of this Webinar
Business Operations & Business Development
IndyGo's Procurement Types
2020-2021 Solicitations
Working With Us, Today, Tomorrow and in the Future
Frequently Used Transit Terminology
Future Webinars
Presenters will be:
Martin Anderson, Deputy District Director
Indiana District Office, U.S. Small Business Administration
Stacey Metz, Procurement Director
Chelci Hunter, DBELO and Diversity Specialist
RSVP's are due by or before June 24, 2020 (5 PM ET). Within a day or two after you register, an email will be sent to you with the webinar link and other information.
Looking forward to having you join us!