Date:
Mon, 08/03/2020 -

4:00pm

to

7:30pm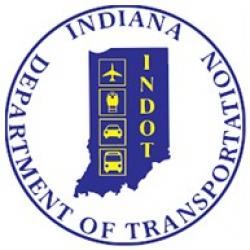 Parking is free for the public hearing. Social distancing guidelines will be followed. The capacity of each presentation is limited to 66 people to allow for social distancing. Project team members will wear face masks, and project exhibits will be spaced six feet apart. Hand sanitizer will be available, and attendees are required to wear face masks per the July 9 mandate by Marion County. Disposable face masks will be provided if attendees do not bring their own masks.
The purpose of the public hearing is to offer all interested persons an opportunity to comment on the Environmental Assessment for the I-65/I-70 North Split Interchange Reconstruction in Indianapolis in Marion County. The purpose of the project is to rehabilitate and improve the existing interstate facilities leading to and through the I-65/I-70 North Split interchange in downtown Indianapolis. The needs for the project are correct deteriorated bridge conditions, correct deteriorated pavement conditions, improve safety, and improve interchange operations and reduce congestion.
Federal and state funds are proposed to be used for construction of this project. An Environmental Assessment document has been prepared for the project. The environmental documentation is available to view prior at the following locations:
North Split Website – www.northsplit.com/ea
HNTB Office – 111 Monument Circle, Suite 1200, Indianapolis, IN 46204
Central Library – 40 E. Saint Clair Street, Indianapolis, IN 46204
Spades Park Branch Library – 1801 Nowland Avenue, Indianapolis, IN 46201
Garfield Park Branch Library – 2502 Shelby Street, Indianapolis, IN 46203
Martindale-Brightwood Branch Library – 2434 N. Sherman Drive, Indianapolis, IN 46218
Verbal statements will be accepted during a public comment session at the public hearing for the official public record immediately following the formal presentation. Verbal comments may be restricted to time limitations based on the number of speakers. All verbal statements recorded during the public hearing and all written and verbal comments submitted prior to, during and for a period of two (2) weeks following the hearing date, will be evaluated, considered and addressed in subsequent environmental documentation. Comments may be submitted in the prior to the public hearing and within the comment period in the following ways:
North Split PO Box – PO Box 44141, Indianapolis, IN 46244
INDOT Toll Free Phone Number - 1-877-799-6570
The official public comment period for the EA began on July 17 and will end on August 17, 2020. INDOT respectfully requests comments be submitted by August 17, 2020.
In addition to the public hearing, a virtual public information meeting will be conducted by the North Split Project Team on Thursday, July 30, 2020 at 5:00 p.m. Eastern Time. The presentation will be conducted via WebEx, an online meeting platform. The presentation will be identical to the in-person public hearing presentation. A link to access the online presentation and instructions can be found at www.northsplit.com/ea-sessions. The virtual public information meeting will also be broadcast on Indianapolis Government Access Channel 16.
Persons with limited internet access may request project information be mailed. Please contact the project email address, info@northsplit.com or Kia Gillette, of HNTB Indiana, 111 Monument Circle, Suite 1200, Indianapolis, IN 46204, at kgillette@hntb.com, or 317-917-5240.
With advance notice, INDOT will provide accommodations for persons with disabilities with regards to participation and access to project information as part of the hearings process including arranging auxiliary aids, interpretation services for the hearing impaired, services for the sight impaired, and other services as needed. In addition, INDOT will provide accommodations for persons of Limited English Proficiency (LEP) requiring auxiliary aids including language interpretation services and document conversion. Should accommodation be required please contact Erin Pipkin, Compass Outreach Solutions, at 317-966-7301 or erin@compassoutreachsolutions.com.