Date:
Mon, 09/21/2020 - 12:01am

to

Sun, 09/27/2020 - 11:59pm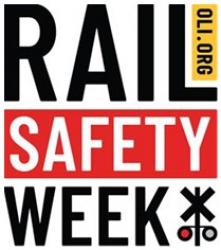 Coordinated by Amtrak, Operation Lifesaver Inc. and Operation Lifesaver Canada, Operation Clear Track aims to reduce the number of railway crossing and trespassing incidents in the U.S. and Canada—incidents which seriously injure or kill more than 2,100 people each year. Please read through the following safety tips to help promote safety near railroad tracks and share them with your children:
 Never drive or walk around lowered grade crossing gates.
 Never attempt to outrun an approaching train.
 Never stop your vehicle on a grade crossing while waiting for traffic to move.
 Never begin to drive across the tracks unless you can get all the way across.
 Always call 911 to report problems or obstructions at the crossing. There is also an Emergency Notification System (ENES) number listed on a blue sign near the crossing.
 Always remember a train can take a mile or more to stop.
 Always know that the average train is three feet wider than the track on each side.
 Always slow down and stop your vehicle prior to train tracks when lights begin to flash.
 Never walk, run, play or take pictures on railroad right-of-way. If you are on or near the tracks, you are trespassing on private property and breaking the law.
 If you are standing on the train tracks, you may not hear or feel an oncoming train in time to get away safely.
For more railroad safety tips, please visit www.oli.org.