Date:
Tue, 06/22/2021 -

7:00pm

to

9:00pm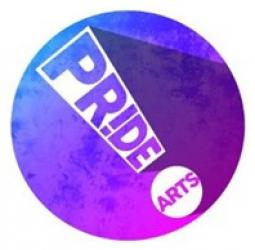 PrideArts today announced a reading of Shakespeare's comedy A MIDSUMMER NIGHT'S DREAM, to be performed Tuesday, June 22nd at 7:00 pm. Peter Vamvakas, who directed the company's readings of Shakespeare's TWELFTH NIGHT and Joe Calarco's SHAKESPEARE'S R&J, will direct the classic as a gender bending romp through ancient Greece. In Vamvakas's staging, several of the roles will be taken by actors of the opposite genders from those originally indicated by the text. The characters' genders will not be changed, thus showing the universality of love, regardless of gender pairings of the lovers. A MIDSUMMER NIGHT'S DREAM will be performed one night only, on Tuesday, June 22 at 7 pm.
Vamvakas's cast will include Harmony Zhang (she/her/hers) as Oberon, Robin Starveling, Tom Snout, Snug, and Francis Flute; Alicia Berneche (she/her/hers) as Hippolyta and Puck; Tom Shea (he/him/his) as Egeus and Bottom; Anne Marie Lewis (she/her/hers) as Titania and Theseus; Peter Vamvakas (he/him/his) as Peter Quince and Philostrate; Risha Tenae (she/her/hers) as Hermia and 1st Fairy, Peasblossom; Jasmine Robertson (she/her/hers) as Lysander and 2nd Fairy, Cobweb; Brooks Whitlock (he/him/his) as Helenus and 3rd Fairy, Mote; and Scott Wolf (he/him/his) as Demetrius and 4th Fairy, Mustardseed. Eileen Scandiffio (she/her/hers) will be stage manager.
Upper Row L-R: Alicia Berneche, Anne Marie Lewis, Jasmine Robertson, Tom Shea, Risha Tenae.
Lower Row L-R: Brooks Whitlock, Scott Wolf, Peter Vamvakas, Harmony Zhang.
A MIDSUMMER NIGHT'S DREAM
by William Shakespeare
Directed by Peter Vamvakas
Tuesday, June 22, 2021 – 7 pm
Tickets $10.00 available at www.pridearts.org or by phone at 773-857-0222
In this comic fantasy, four lovers find true love with the help of several bewitching fairies over a warm summer night. This virtual reading will be a gender bending romp through ancient Greece, with several of the characters played by actors of genders that are the opposite of those traditionally cast, again proving Oscar Wilde's assertion that "love is love is love." One of Shakespeare's most beloved plays, A MIDSUMMER NIGHT'S DREAM is a sly reckoning with love, jealousy, and marriage and its popularity has never waned across the centuries since its first performance around 1596.
Peter Vamvakas (Director)
Peter is proud to again be directing with Pride Arts Chicago where he has directed readings of TWELFTH NIGHT and SHAKESPEARE'S R & J. Other directing credits include 10 musical theater productions for NTYA Musical Theatre for Young Audiences; THE NUTCRACKER (Theatre at the Center); AMAHL AND THE NIGHT VISITOR, assistant director/fight captain (Chamber Opera Chicago); SEASCAPE, DIAL 'M' FOR MURDER, ROBIN HOOD, BROKEN GLASS (Bowen Park Theatre Company); Shakespeare by the Sword (Theatre of Western Springs); HARMONY HIGH (Kahilu Theatre, HI). Performance credits include Antonio/Sea Captain in TWELFTH NIGHT (Pride Arts Chicago); Captain A.J. Smith in TITANIC (Jeff Award nomination/best musical Griffin Theatre Co.); Dr. Tambourri in PASSION (Jeff Award, best musical-Theo Ubique Cabaret Theatre); The Porter/First Murderer in MACBETH and The Player King and Gravedigger in HAMLET (Shakespeare on the Green); Robert Ewell in TO KILL A MOCKINGBIRD and Will in THE DEVIL'S ARITHMETIC (Apple Tree Theatre).
 
ABOUT PRIDEARTS
PrideArts tells queer stories on a variety of platforms, including both live and virtual performances. Since its founding in 2010, PrideArts has had several chapters, including operating as an itinerant theater for their first six seasons, and as the developer and primary tenant in the Pride Arts Center from 2016-21. The newest post-COVID chapter is still in development.
Pre-COVID, the company produced full seasons of plays and musicals, as well as events including cabaret, film, and more. The company has earned 39 Jeff Awards and nominations, and six nominations in the most recent (2019) ALTA Awards from the Alliance of Latinx Theater Artists of Chicago. Programming has reflected the diversity of queer communities by including work made by and illuminating the experiences of women, gay men, transgender people, and BIPOC.
PrideArts is supported by The MacArthur Fund for Arts & Culture at The Richard Driehaus Foundation, The Illinois Arts Council, City of Chicago's City Arts Fund, the Elliott Fredland Charitable Trust, The Pauls Foundation, The Heath Fund, The Service Club of Chicago, the AmazonSmile Foundation, Arts and Business Foundation, Tap Root Foundation, Arts and Business Council, and Alphawood Foundation.
 
PrideArts is a member of the Smart Growth Program of the Chicago Community Trust. PrideArts is a member of the LGBT Chamber of Commerce of Illinois, Northalsted Business Association, Lakeview East, Uptown United, and The League of Chicago Theatre.
 
For more information and to donate, visit www.pridearts.org or call 1.773 857 0222.