Date:
Wed, 09/25/2019 -

8:30am

to

10:00am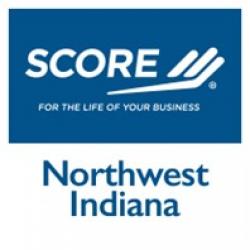 As a business owner or leader, you are in a position of both privilege and obligation. Your role requires that you give your time, energy, expertise, blood sweat and tears. And you give freely, because the business matters to you. The people matter, as do those you serve. Upon reflection, you're proud of what you've created and eager to bring the business to the next level. Still, there are frustrations and sometimes uncertainty about whether it's all worth it; whether there is a better way forward. If any of this resonates with you, you're not alone. As owners and leaders, we all grapple with a common set of challenges:
* People - Seem not to "get it," to listen, or to follow through as needed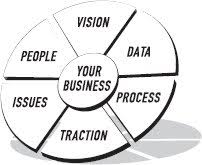 * Profit - Not meeting projections - with a less than clear reason why
* Growth - Falling short of historical trends, leveling, or even declining
* Control - The storm of urgent demands that overwhelm the most important work
* Balance - The work eroding freedom and consuming personal and family time
While these patterns are familiar to many of us, they are not sustainable in the long term. There is a way to push back, to reclaim your time and to gain control.  With over 30 years of leadership experience in both entrepreneurial and employment situations, Brian has helped business owners and leaders gain strategic clarity, achieve the traction needed to get what they want from their businesses, and come together as cohesive, high-functioning leadership teams.
In this workshop-style presentation, Brian will introduce the Six Key Components® of any business that leaders and teams must strengthen in order to achieve what he calls "Vision, Traction, Healthy."  He will arm you and your team with simple, powerful tools that you could use "tomorrow" to improve results in your business.
Through an understanding and use of the practical model and methods he'll share, you will help your organization gain the focus, discipline, and know-how to create the conditions within which you will gain control and add value.
PRESENTER: 
Brian Donnelly -  Momentum Solutions LLC
Brian Donnelly, President of Momentum Solutions LLC and an entrepreneur himself, is dedicated to helping business owners and leaders achieve what he sees as leadership's holy trinity; finding joy in their professional lives, delivering great results, and building places where people love to work.   
An expert in leadership science, Brian speaks at universities, trade associations, and leadership academies. His thoughtful, real world experience and poignant stories will challenge the leader's mindset and help you to consider and refine your own leadership journey.
Limited Seating is Available and Registrations are Required.   You will be directed to the Valpo Chamber website for registration.  There is a $10 fee for this workshop.  Register at https://greatervalparaisoincoc.wliinc15.com/events/Business-Workshop-Strengthening-the-Six-Key-Components-of-Your-Business-415/register?entityDomainId=3&secure=True
When - Wednesday, September 25, 2019 from 8:30 AM to 10:00 AM CDT
Where - Greater Valparaiso Chamber of Commerce 
162 W Lincolnway
Valparaiso, IN 46383