Date:
Mon, 08/10/2020 - 12:00am

to

Sat, 08/15/2020 - 12:00am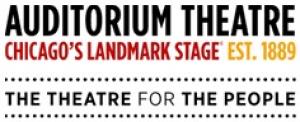 Although these videos will be available at no charge, dance supporters and enthusiasts who donate $20 or more will receive a daily email with links to the videos, along with background on the works themselves. Videos will remain available on the CDU website and social media pages for a limited time. 
The culminating virtual event, which begins at 6:30PM. on Saturday, August 15 — the original date for the 29th anniversary of Dance for Life scheduled at the Auditorium Theatre — features a World Premiere choreographed by Hanna Brictson in response to COVID-19, performed by dancers from throughout the Chicago area. The finale event also features a Dance For Life highlights reel, remarks by a representative from CDU partner Optum, details about resources available from The Dancers' Fund, information about the 30th anniversary of Dance for Life in 2021, and more. 
Donors of $20 or more receive a link to "attend" this finale celebration hosted by Chicago Today's Cortney Hall and Matthew Rodrigues.
Click Here to Donate and For More Info
Companies featured in these highlights and performances:
Giordano Dance Chicago, Hubbard Street Dance, The Joffrey Ballet, Hanna Brictson and Dancers, Chicago Dance Crash, Ensemble Español Spanish Dance Theater, Joseph Holmes Chicago Dance Theatre, Luna Negra Dance Theater, Muntu Dance Theatre, River North Dance Chicago, Thodos Dance Chicago, Trinity Irish Dance Company, and Visceral Dance Chicago. Plus two previous finales by Randy Duncan and Harrison McEldowney/Jeremy Plummer.
Hanna Brictson and Dancers in My Darling, photo by Todd Rosenberg. | The Joffrey Ballet in Round of Angels, photo by Herb Migdoll. | Luna Negra Dance Theater in Bate, photo by Cheryl Mann. | Trinity Irish Dance Company in Curran Event, photo by C. Hoy Photography.