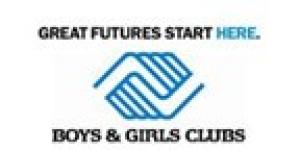 In response to the COVID-19 pandemic, the annual golf outing offered attendees a different golf experience but the same chance to support kids across the region. Instead of participating in a traditional 18 hole golf course event, golfers purchased a Golf in a Box, sponsored by El Oso Construction, which included outing favorites: snacks, craft beverage, giveaways, golf balls and tees. Also included was a certificate to golf at a local premier course at the convenience of the individual golfer.  
Part of the re-imagined concept included Club members using their STEM skills, learned at the Club, to design and build golf courses for the golfers and you to enjoy.
Club members flexed their creative muscles to construct Physical Courses at Portage, Duneland, and John Will Anderson/ Gary Clubs. Robots, windmills, garden gnomes, ping pong paddles and video game boxes challenged all golfers. You voted for your favorite Physical Course and chose: Portage Boys & Girls Club! 
Thank you to our Youth Design Course Sponsors: Hodges & Davis, P.C., CORE Construction and Strack & Van Til!   
 
Minecraft helped members at our remaining Clubs build Virtual golf courses! The amount of talent and technology used to build these courses was amazing! You voted for your favorite Virtual Course and chose: Valparaiso Boys & Girls Club!
Thank you to Virtual Design Course Sponsor: BMO Harris Bank.   
Club members on these winning design teams will receive their very own STEM kit and a drone for their Club! Thank you to Professionals Advancing Local Success (PALS) for sponsoring the youth competition. 
 
For a full list of all Golf Outing sponsors including our Beverage Sponsor, Indiana Beverage, and Lunch Sponsor, EAT Enterprises, please visit: bgcgreaternwi.org/golfinabox.   
Facebook Live segments throughout our tee off time was sponsored by Tonn & Blank. More golf outing fun also can be found on our social media channels @bgcgreaternwi.   
Thank you to our Golf Outing Committee for their help with the event, our staff for mentoring our members and a BIG thank you to our members for building amazing golf courses!
Our Mission is to inspire and enable the youth of our communities to realize their full potential as productive, responsible and caring citizens.