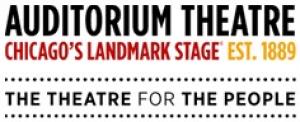 The Auditorium Theatre presents TRIXIE AND KATYA LIVE
Thelma and Louise. Romy and Michelle. Trixie and Katya. 
Trixie And Katya Live is a parody homage to the classic girls' road trip buddy comedies from the 90s and 2000s to today–from drag classics To Wong Foo and Priscilla, to Crossroads and Barb and Star–presented as an outrageous and absurd comedic musical drag show spectacular.
Photo courtesy of Five Senses Reeling
TRIXIE AND KATYA LIVE
Monday, March 28, 2022 @ 8PM
Auditorium Theatre
50 East Ida B Wells Drive, Chicago, IL 60605, United States
info@auditoriumtheatre.org
Tickets range from $43.50 to $153.50.  
This show may contain adult themes and language.
Package upgrades are available at www.obsessedwith.co
Package upgrades DO NOT include a ticket to the show.