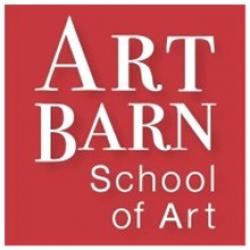 Art Barn School of Art has been working hard to pivot our programming to continue to provide online art education and engagement during the last two months. We take everyone's health and safety very seriously and we have taken precautions to prevent the spread of the disease. The staff and board have developed plans for reopening and offering in-person classes once more.  These measures include extra cleaning/disinfecting procedures, screening, social distancing and face coverings, and will help provide a safe environment for our students, visitors, volunteers and staff. 
Wedensday Watercolor
Wednesdays, 1 pm – 3:30 pm
August 5 - September 2
$100/ 5 wk session
With instructor Lisa Slauson beginning and intermediate students will explore warm and cool color combinations to create landscape paintings with different techniques of applying watercolor to create desired effects.  Students will explore how to capture landscape components such as trees, rocks, skies, grasses, and water. Each week a painting will be completed using photo references and real life as composition references. There will be plenty of time for Q & A.  All supplies included. Ages 18+
Drawing for Scaredy Cats
Tuesdays, 6:00 – 8:00pm
August 4 - September 1
$100/ 5 wk session
Those wishing to advance their skills or take a more disciplined approach will learn the basic elements of art, useful techniques, new ways of seeing, and exercises to connect hand and eye with instructor Sharon Angelina. Get a great foundation in the basics, or further your artistic confidence and skill. Each class progressively builds on the last. All supplies included. Ages 13+
ARTastic Saturdays
Saturdays, 10 am-noon
August 1-29
$65/month
Children will learn basic skills using a variety of media with instructor Alice Dickey. This class focuses on seeing and finding joy in artistic expression. Famous artists and their styles are introduced and explored. Techniques will include drawing, painting, mixed-media collage and more. Children learn to discover and accept their own style while staying curious and learning new forms of media. All supplies included. Ages 5-9
Comprehensive Art
Thursdays, 6-8 pm
Session 1: August 6-27
Session 2: Sept. 3-24
$65/month
This class with instructor Sharon Angelina advances older children into more mature drawing techniques such as perspective, portraiture, and expanded media. Art History is discussed along with the five elements of art. A dialogue between good technique and authentic self expression is encouraged. All supplies included. Ages 10+
Families are encouraged to apply for a scholarship for students age 5-18.
Intensive Workshops
Intensive workshops give artists the chance to learn a new skill or enhance thier practice by creating while immersed in an endless source of inspiration. Our guest artists are all skilled in their craft and in teaching the skills. Come and create together and enjoy an artists retreat!
Plein Air Painting
with Mark Vander Vinne
August 28-30, 9am-4pm
$295/person
Get into the Plein Air experience with gifted instructor and painter Mark Vander Vinne. All media are welcome, though demonstrations will be in oil and plein air painting with oils will be emphasized. Concepts are geared towards intermediate and advanced painters. Please bring packed lunch. Ages 18+
Birds in Watercolor
with Peggy Macnamara
October 10, 9am-4pm
$145/person
Join us for a day of learning how to paint birds using watercolor. Peggy Macnamara is a celebrated watercolor artist who has served as Chicago's Field Museum of Natural History's Artist-in-Residence for 30 years. Macnamara has traveled with Field Museum scientists all over the world to paint nature and illustrate conservation efforts. She has published 4 books in collaboration with museum scientists through University of Chicago Press. We have teamed up with Humane Indiana to provide live models to enhance this experience. Students have been invited to exhibit their completed works during the Festival of Owls at Porter County Expo Center on October 17. Lunch provided. Supply list will be provided. Ages 18+
Painting on Yupo with Eileen Sudzina
November 6-8, 9am-4pm
$399/person
Eileen Sudzina teaches the unique techniques and tricks of painting on YUPO, synthetic paper. Sudzina uses her technique to stunning effect and has achieved great recognition because of it. She shares her secrets with workshop guests on how to use YUPO to create unique masterpieces. Lunch provided. Supply list will be provided. Ages 18+  
This project is supported in part by the National Endowment for the Arts. To find out more about how National Endowment for the Arts grants impact individuals and communities, visit www.arts.gov.
Joe Rauen Musical Experience
August 22, 7:00-8:30 pm
Joe Rauen is an artist and musician who makes one-of-a-kind musical instruments from things lost, found, or repurposed. His work incorporates the use of canes, hockey sticks, tennis racquets, household plumbing, salad bowls, cat food cans, and even a kitchen sink. His live performances consist of Rauen playing numerous instruments in combination, beatboxing, improvisation, and humor.
Art Blitz 2020
September 19
11am-5pm
Immerse yourself in all things creative. Roll up your sleeves or just relax and watch. Mini art lessons, art demonstrations, unicorn sighting, sunflower picking and more! There will be fun for the whole family at this free admission event!
ABOUT ART BARN SCHOOL OF ART
Art Barn School of Art, housed in a century old renovated barn, is dedicated to fostering the love of art for artists of all ages and abilities in its unique 69-acre environment in Porter County, IN.  The Art Barn offers a full range of art education classes for children and adults and is a venue for performing arts and weddings. In the Spring, the Art Barn walls fill floor to ceiling for the annual juried art exhibition (with a 27-year history). In September, Art Barn hosts its annual outdoor Art Blitz which engages visitors in art-making, demonstrations and fun for the whole family.
695 N 400 E, Valparaiso, IN 46383
artbarnschool.org