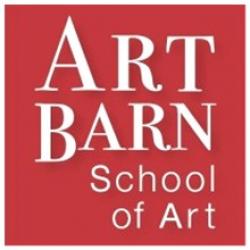 With art classes and summer camps in full swing, the Art Barn School of Art announces new and innovative classes for summer.  Classes are offered for children and adults through September.
Art Barn School of Art has been working hard to pivot our programming to continue to provide online art education and engagement during the last 3 months. The barn has now reopened to the public. We take everyone's health and safety very seriously and we have put procedures in place to help prevent the spread of the disease.  These measures include extra cleaning/disinfecting procedures, screening, social distancing and face coverings, and will help provide a safe environment for our students, visitors, volunteers and staff.  Please visit www.artbarnschool.org/covid-19-update to learn more.
Art Barn offers a unique environment for learning on its 69 wooded acres just 2 miles outside Valparaiso city limits.  A century-old barn, pastoral fields, sparkling waters, wildflowers, trees and the rustle of wildlife provide endless inspiration.  Our spaces provide a welcoming retreat for locals and visitors alike.
For kids 11- 16, Wild Crafting is offered by using local plants and materials found on the Art Barn's beautiful 69 acres in a one-week class beginning on July 27.  Kids with special needs can learn Art for All in a one-week class starting on June 29.  Students ages 5 to 10 can explore fun and fantasy in Dragons and Unicorns, starting on July 6.  Architecture Camp is a one-week opportunity beginning on July 13, introducing architecture skills and construction techniques for 12- 17 year olds.  Two-week clay camps begin on July 13, with separate classes for 5 to 9 year olds and a teen camp for 10 to 16 year olds.  August brings special opportunities, with weekly Saturday classes resuming for 5 to 9 year olds and Thursday evening classes for those over 10.  
Adult classes in watercolor, drawing and ceramics continue to be offered at the Art Barn.  Check our website for details.  The Art Barn is also offering a pair of three day intensive workshops with guest artist instructors where students can immerse themselves fully into a topic or media.  The Art Barn is pleased to welcome Donna Krizek, author and experienced artist, to teach drawing fundamentals and techniques in drawing animals.  The class starts on July 17 and will improve skills no matter what the starting point, for students over 16 years. With a focus on anatomy, students will be drawing from Art Barn's resident live animal models. We will also be working with Humane Indiana to provide additional live models for students to reference during the workshop.  Art Barn again welcomes distinguished artist, Mark Vander Vinne, starting on August 28, to teach the very popular plein air painting class with oils, to intermediate and advanced painters over 18 years. 
"We are beyond excited to present this outstanding schedule of art education opportunities to the adults and children of the Region," said Amy Davis Navardauskas, executive director of the Art Barn.  "This summer's program carries on the 40-year tradition of the Art Barn," Navardauskas said.
Further details about offerings and online registration can be found on the Art Barn website: www.artbarnschool.org.  
ABOUT ART BARN SCHOOL OF ART
The Art Barn School of Art has three main functions: Education, Exhibitions and Events and is dedicated to fostering a love of art in its unique 69-acre environment in Porter County, IN. On a sustainably-focused farm, we serve our community through art; providing a place where artists and non-artists alike can retreat and focus on the important things in life. The Art Barn offers a full range of art education classes for children and adults and is a venue for performing arts and weddings. In September, Art Barn hosts it's annual outdoor Art Blitz which engages visitors in art-making and demonstrations for the whole family.
Our mailing address is:
695 N 400 E, Valparaiso, IN 46383
Our phone number is:
219-462-9009