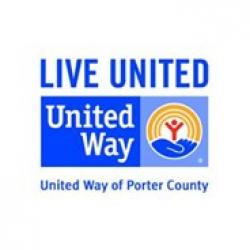 Children are still going hungry on the weekends. Children who go to school hungry are unable to concentrate and miss out on valuable learning experiences, gradually falling academically behind. In the Valparaiso school district alone, nearly twice as many children are now affected and need your help.
Backpacks United helps make sure school children aren't going hungry. Through your donation, students are provided with enough food for weekend meals—so they can go to school ready to learn on Mondays. Over time, their health, behavior, school attendance, and test scores improve. We can all help ensure
kids in our community have access to the food they need to grow and succeed in school—and in life. 
Will you help raise $75,000 by the end of the year to help feed these additional students in need? For just $8, you can provide one child with a weekend backpack of food. $240 sponsors one child for the entire school year.
Thanks to the generosity of the Lilly Foundation, the first $25,000 donated will be matched. Though the need is twice as large as before, every dollar you donate makes twice the impact!
Help Northwest Indiana students eat today to have a brighter future tomorrow.
The United Way of Porter County fights for the health, education and financial stability of every resident in Porter County. Together with more than 200 community partners, 2,300 donors and 4,000 volunteers, we are uplifting lives across Porter County and Northwest Indiana.