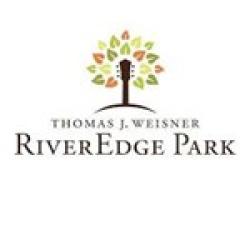 The Blues on the Fox Festival is back, Friday and Saturday, June 16 and 17 at downtown Aurora's RiverEdge Park, where blues legends and rising stars will live on the banks of the beautiful Fox River.
Friday night kicks off with Ruthie Foster, winner, Best Contemporary Blues Female Artist of the Year at last month's Blues Music Awards. Foster opens Chicago's largest annual suburban summer blues fest, followed by legendary Texas blues rocker Jimmie Vaughan.
Saturday's star attraction is Christone "Kingfish" Ingram, also just named Contemporary Blues Male Artist of the Year at the 2023 BMAs, now four years running. Blues legend Kenny Neal, Muddy Waters' son, Mud Morganfield, and Aurora native Joey J. Saye will pave the way for a day of food, fun and fantastic live blues music.
The line-up for the Blues on the Fox Festival at RiverEdge Park, June 16-17, features (top, from left) Christone "Kingfish" Ingram, Jimmie Vaughan, Kenny Neal, (bottom) Mud Morganfield, Ruthie Foster and Joey J. Saye.
RiverEdge Park is located at 360 N. Broadway in downtown Aurora, across the street from Metra's Aurora Transportation Center. Tickets for Friday, June 16 are $25. Tickets for Saturday, June 17 are $35 regular. Children 12 and under are admitted free to Blues on the Fox. Children must be accompanied by an adult 18 years or older, and can get a free ticket from any ticket booth located outside all RiverEdge Park gates the day of the show.
For tickets and information, visit riveredgeaurora.com, call (630) 896-6666, stop by RiverEdge's satellite box office, Paramount Theatre, 23 E. Galena Blvd., Aurora, 10 a.m. to 6 p.m., Monday through Saturday, and until show time on show days, or purchase day-of at RiverEdge Park. All tickets are general admission. Fees not included. 
Blues on the Fox is sponsored by Rush Copley Medical Center and the Quad County African American Chamber of Commerce.
Blues on the Fox Festival: Meet the artists
Poster art by Rex Bohn
Friday, June 16
Gates open at 6 p.m.
Ruthie Foster (7 p.m.)
Ruthie Foster just won Best Contemporary Blues Female Artist at the 2023 Blues Music Awards in May. She is a four-time Grammy-nominated singer-songwriter who mixes a wide palette of American song forms, from gospel and blues to jazz, folk and soul. Described by Rolling Stone as "pure magic to watch and hear," her vocal talent was elevated in worship services at her community church. Drawing influence from legendary acts like Mavis Staples and Aretha Franklin, Foster developed a unique sound unable to be contained within a single genre. That uniqueness echoes a common theme in her life and career - marching to the beat of her own drum. Her newest album is Healing. ruthiefoster.com
Jimmie Vaughan (9 p.m.)
"When I talk about country and blues, they're the same thing," four-time Grammy winner Jimmie Vaughan says. "Muddy Waters and Hank Williams, Webb Pierce and Jimmy Reed. It's American music. I'm tired of trying to pigeonhole everything. I want to bring it together; it comes from the same place." When the Texas native first heard songs like Phil Upchurch's "You Can't Sit Down," The Nightcaps' "Wine, Wine, Wine" and B.B. King's hit songs in the early 1960s, he knew he had found his music. It's been a constant quest to play the blues ever since, whether it was in early 1970s Austin bands like Storm and then the Fabulous Thunderbirds, later with brother Stevie Ray Vaughan on their Family Style album, and on his own releases. In 2010, Vaughan had an idea to start recording The Great American Blues Songbook, culminating in the 3-LP compilation The Pleasure's All Mine (The Complete Blues, Ballads and Favourites). In 2019, his newest release, Baby, Please Come Home brought him back into the spotlight with yet another Grammy nomination, and a Blues Foundation Award for Best Male Artist. This year, he is celebrating his life in the blues and on the road with The Jimmie Vaughan Story, a special limited-edition box set and book including over 200 photos covering his remarkable career. jimmievaughan.com
Saturday, June 17
Gates open at 2 p.m.
Joey J. Saye (3 p.m.)
"I attended Blues on the Fox in 2014 and got to see Jimmie Vaughan," recalls Joey J. Saye, a promising, young musician who grew up in Aurora, home of the festival. "My friend knew him personally so I got to meet him backstage where he shared stories for an hour or so. It was a life changing event."
Saye first heard the haunting melodies and guitar licks at 13 years of age. By the time he was introduced to the blues community at 16, he was already dabbling in music and creating songs with his friends. But hearing Jimmie Vaughan, Muddy Waters and Memphis Minnie's music ignited his passion for the blues and he traded in his athletic gear for his guitar. Today, Saye is making a name for himself throughout Chicagoland all over the US, and he is being recognized abroad. His love of blues is infectious, and he shows the audience that the blues are alive and well and will still live on for years to come. jjsayemusic.com
Mud Morganfield (5 p.m.)
Muddy Waters or Mud Morganfield? It's almost impossible to tell. But nothing would please Mud more than hearing people say he sounds just like his late father Muddy Waters. Mud, the eldest son of legendary bluesman Muddy Waters, was drawn to music at an early age. Ever the devoted father, Muddy bought his son a drum set every Christmas, which Mud learned to play at age seven. Later, he switched to bass guitar while delving into songwriting.
Blues fans were introduced to Mud at a tribute concert to his father in 2007, but his performance at the Chicago Blues Festival that same year brought him instant recognition. Mud composed most of the songs on his award-winning album Son Of The Seventh Son, including "Blues In My Shoes." He also performs the Muddy Waters tune "You Can't Lose What You Ain't Never Had." In 2014, Mud's album, For Pops, recorded in tribute to his late father, together with Fabulous Thunderbirds frontman, Kim Wilson, sees him make a very personal statement about his roots. In 2018 Mud's album They Call Me Mud, recorded at Joyride Studios in Chicago, was released on Severn Records to critical acclaim. It was produced with Rick Kreher, who also plays guitar on the CD and was a guitarist in the Muddy Waters band. Mud penned 10 of the album's 12 songs, with two others, "Howling Wolf" and "Can't Get No Grinding," from his father's catalog. Mud's newest Delmark Records CD Portrait comprises the entirety of Son Of The Seventh Son, plus two new tracks, "Praise Him" and "Good Morning Little Schoolgirl." 
Kenny Neal (7 p.m.)
Kenny Neal and his Big 7 Piece Band were the band EVERYONE was talking about after their performance at the 2022 Blues Music Awards in Memphis. Neal, a native of Baton Rouge, is a second generation Bluesman and one of the strongest modern proponents of Louisiana Swamp Blues. His Dad, a harmonica player, played with Buddy Guy and Slim Harpo, who gave Kenny his first harmonica at age 3. At 13, Kenny started playing in his dad's band. At 17, Neal was recruited by no other than Buddy Guy to play bass in his band. Neal cut his debut record in 1988, reissued the following year by Alligator Records under the name Big News from Baton Rouge. He went on to cut four albums for Alligator, three with Telarc Records, and has since released numerous records on the Blind Pig Label, True Life Entertainment, Cleopatra and his current label, Ruf Records. In 2017, Neal's Bloodline was nominated for a Grammy for Best Contemporary Blues Album. He also added Best Contemporary Blues Album and Best Contemporary Blues Artist to his BMA collection. He was again awarded Best Contemporary Blues Artist in 2019. Neal's latest release, Straight from The Heart came out in May 2022 and includes collaborations with Grammy-winner Christone "Kingfish" Ingram, Tito Jackson and Rockin' Dopsie. kennyneal.net
Christone "Kingfish" Ingram (9 p.m.)
Guitarist, vocalist and songwriter Christone "Kingfish" Ingram has become the defining blues voice of his generation since the release of Kingfish, his Grammy-nominated 2019 Alligator Records debut, and 662, his 2021 Grammy-winning sophomore album. From his hometown of Clarksdale, Mississippi to stages around the world, the 23-year-old has already headlined three U.S. tours, performed at Australia's largest music fest, amazed fans across Europe and the UK, and opened for The Rolling Stones in London's Hyde Park. He has also performed with Vampire Weekend, Jason Isbell and Buddy Guy, with whom he appeared on Austin City Limits.
His first album Kingfish debuted on the Billboard Blues Chart at #1 and remained on the chart for an astonishing 91 weeks. In addition to receiving a Grammy nomination, Kingfish was named the #1 Best Blues Album Of The Year by MOJO. Ingram's lead single, "Fresh Out" (featuring Buddy Guy) was the most played song on Sirius/XM's Bluesville channel. Kingfish was also #1 on Living Blues magazine's Top 50 Albums Of The Year Radio Chart. As soon as 662 dropped in 2021, fans, critics, and radio stations showered the album with praise. It also debuted at #1 on the Billboard Blues Chart, won a Grammy for Best Contemporary Blues Album, the Blues Music Award for Best Blues Album, topped the DownBeat and Living Blues critics' polls, and was selected by MOJO as the Best Blues Album Of The Year. Since his 2019 debut, Kingfish has been nominated for nine Blues Music Awards and won them all, including four consecutive Contemporary Blues Male Artist of the Year. He's also won nine Living Blues Awards. He's also won nine Living Blues Awards. Guitar World exclaimed, "Christone 'Kingfish' Ingram has already made his mark as one of the best, and undoubtedly most exciting, blues guitarists in the world." christonekingfishingram.com
How to rock your RiverEdge Park experience
RiverEdge Park is a general admission venue. Bag chairs are recommended. Bag chairs and blankets are allowed on lawn areas. Standing room only next to the stage.
RiverEdge is located right across the street from Metra's Aurora Transportation Center. Drivers can find paid parking in the Metra lot, with more public and private lots around the park and in downtown Aurora. A new pedestrian bridge spans the Fox River and terminates directly into RiverEdge Park, offering MANY new parking options in downtown Aurora, on both sides of the Fox River. Visit the Park's Plan Your Visit page for more information, directions, parking options and outside food policies.
Concessions at RiverPark include a diverse menu of festival food and bar with domestic and craft beers, wine, sodas, bottled water and more. Local food trucks also ring the back lawn. Outside food is welcome. No alcohol or other outside beverages are allowed, with the exception of two sealed bottles of unflavored water per person. 
Events at RiverEdge Park take place rain or shine, unless conditions endanger the safety of artists and the public. For the latest weather updates, follow @RiverEdgeAurora on Facebook, Instagram and Twitter, call the RiverEdge Park Weather Line, (630) 723-2480, or text REPARK to 888777. 
Here's the RiverEdge Park 2023 summer concert season:
26th Blues on the Fox Festival 
Friday and Saturday, June 16-17
Friday, June 16
Ruthie Foster Band - 7 p.m.
Jimmie Vaughan - 9 p.m.
Tickets: $25
Saturday, June 17
3 p.m. - Joey J. Saye 
5 p.m. - Mud Morganfield 
7 p.m. - Kenny Neal
9 p.m. - Christone "Kingfish" Ingram 
Tickets: $35
The Troubadour Project
Saturday, June 24, 8 p.m.
Tickets: $20
Downtown Alive! presents Too Hype Crew
Friday, June 30, 8 p.m.
Tickets: $5
4th of July Celebration
With DJ Suave Smooth
Monday, July 3, gates open at 6 p.m. gates; fireworks start at 9:20 p.m.
Free
Downtown Alive! presents 7th heaven
Friday, July 7, 8 p.m.
Tickets: $5
Styx
With special guest SIIN
Tuesday, July 11, 8 p.m.
Tickets: $50/$179 VIP
Flo Rida with special guest Ying Yang Twins
Friday, July 21, 8 p.m.
Tickets: $49
Hollywood Nights: The Bob Seger Experience
Friday, July 28, 8 p.m.
Tickets: $20
Stayin' Alive: One Night of The Bee Gees
Saturday, August 5, 8 p.m.
Tickets: $20
Get the Led Out: A Night of "The Mighty Zep"
Friday, August 18, 8 p.m.
Tickets: $24
Poi Dog Pondering
Saturday, August 26, 8 p.m.
Tickets: $40
I Want My '80s Tour: Rick Springfield, The Hooters, Paul Young and Tommy Tutone
Thursday, August 31, 7:30 p.m.
Tickets: $39
REO Speedwagon
With special guest Edwin McCain
Saturday, September 2, 8 p.m.
Tickets: $50
Aurora Water Lantern Festival
Saturday, September 16, 4:30 p.m.
Tickets: $0-$40
About RiverEdge Park
RiverEdge Park, 360 N. Broadway St., in downtown Aurora, Illinois, is an idyllic outdoor summer concert venue, serving up live music, delicious festival food, cool beverages and a great time, all overlooking downtown Aurora and the beautiful Fox River. 
RiverEdge Park debuted in 2013 and was renamed Thomas J. Weisner RiverEdge Park in 2016 in honor of late Aurora Mayor Thomas J. Weisner. RiverEdge is anchored by the contemporary John C. Dunham performance pavilion, with state-of-the-art acoustics and lighting set against a beautiful night sky. With a capacity of up to 6,000, RiverEdge combines live concert excitement with a warm community feel and gorgeous views of the Fox River.
RiverEdge Park is managed and programmed by the Aurora Civic Center Authority (ACCA), which also oversees Aurora's historic Paramount Theatre, the newly renovated, 165-seat Copley Theater across the street from Paramount, and the Paramount School of the Arts. For tickets and information, visit riveredgeaurora.com or call (630) 896-6666.
RiverEdge Park is sponsored by Dunham Foundation, City of Aurora, Progressive Business Solutions, Jake's Inc., Hollywood Casino Aurora, Invest Aurora, Baird & Warner Naperville/The Byrne Group, Globe Management, Paul Gregory Media, Youngren's Inc. Heating and Cooling, Olsson Roofing, Machinery Systems and Integration, Unilock Pavers and Walls and Fairview Dental.
27th Annual Blues on The Fox artist videos
Christone "Kingfish" Ingram
Jimmie Vaughan
Kenny Neal
Mud Morganfield
Ruthie Foster
Joey J. Saye