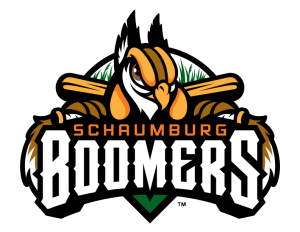 The Schaumburg Boomers took the lead in the bottom of the eighth inning after trailing by four runs only to see the Florence Y'Alls score twice in the top of the ninth to win a 7-6 decision before over 5,000 fans at Wintrust Field on Educator's Appreciation Night presented by Waterville Advisors.
Gaige Howard stroked a two-run single up the middle with two strikes and two outs in the bottom of the eighth to score Kyle Fitzgerald and Alec Craig, giving the Boomers a momentary 6-5 edge. Howard has hit safely in 10 straight and has reached base in all 22 games this season. Former Schaumburg All-Star Craig Massey singled home the winning run in the top of the ninth. Schaumburg loaded the bases with one out but could not score in the bottom of the ninth.
The Boomers opened the scoring in the bottom of the first. Brett Milazzo singled with two outs, stole second and scored on a single from Chase Dawson. Florence immediately tied the game in the top of the second on a homer from Brennan Price, his second of the series, and went on to add four more to open a 5-1 lead entering the bottom of the seventh. Travis Holt doubled home a run and Milazzo followed with a two-run single to draw the Boomers within 5-4 as the momentum swung in the seventh.
Schaumburg finished with 10 hits but left 11 on base. Miguel Reyes worked six innings in his fourth quality start of the year, allowing three runs on eight hits with two walks and two strikeouts. Kristian Scott suffered the loss in relief. Howard, Milazzo and Dawson all tallied two hits in the defeat.
The Boomers (13-8) conclude the brief series with Thursday night baseball presented by Judson University! The 6:30pm contest will also be Palatine Community Baseball & Softball Night. RHP Jackson Hickert (1-1, 3.52) is slated to make the start for the Boomers with Florence sending RHP Nate Florence (3-0, 0.43). The home schedule for 2023 is just underway. Tickets are available by visiting www.boomersbaseball.com or calling 847-461-3695.