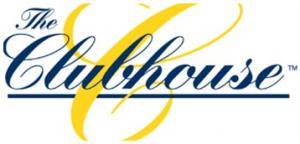 "Our team has been working tirelessly to develop a way to re-introduce our popular brunch experience," said Jim Olson, Director of Operations. "We've implemented new procedures that will offer guests their favorite brunch items in a safe and secure environment."
Instead of the traditional brunch buffet experience, all food will be served at individual serving stations in a modified configuration to allow for social distancing. Each serving station will be staffed by an attendant wearing a mask and gloves to serve food safely to guests. Additional restaurant staff will direct traffic in and out of the buffet area to allow only one guest per serving station at a time. The restaurant will also limit all brunch parties to tables of 10 guests or less. While walk-ins are accepted, reservations are strongly encouraged and are available via OpenTable or by calling the restaurant directly at 630-472-0600.
Existing health and sanitation practices implemented by The Clubhouse Oak Brook for indoor and outdoor dining will remain in effect to keep its guests and staff safe during brunch service. These include but are not limited to:
Conducting health screenings and temperature checks for all employees before they enter the restaurant
Requiring guests to wear face masks at all times while in the restaurant unless seated at their table
Maintaining six feet of social distance between tables inside the restaurant and on its patio
Providing scannable QR codes for all guests to access the restaurant's menu via their phones
Requiring the use of face masks by all employees
Providing guests single-use condiments upon request
A complete list of health and safety measures is available on The Clubhouse's website.
Featured as one of OpenTable's "100 Best Brunch Restaurants in America," The Clubhouse's brunch offerings boast carving and omelet stations, a raw bar, a large selection of hot entrees, desserts and more. Brunch is available for $36 for adults, $15 for guests ages 6 to 12 and free for guests under age 5. A full menu outlining all brunch offerings is available at theclubhouse.com/menu.
About The Clubhouse
Located in Oak Brook, Ill., The Clubhouse is the perfect setting to enjoy a great meal in the company of great people. Designed by legendary Chicago restauranteur, Jerry Kleiner, The Clubhouse is known for its classic American cuisine, expansive wine and cocktail list, exceptional service, and grand atmosphere. The Clubhouse regularly appears on OpenTable's "100 Best Brunch Restaurants in America" list and has been satisfying the palates of diners for more than 20 years. Conveniently located at Oakbrook Center, the restaurant is easily accessible from I-88, I-290, and I-294. For information on menus, events, and private dining, please visit theclubhouse.com.