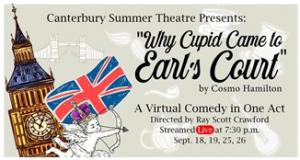 Audience members will be able to enjoy the show from the comfort of their own homes via a link provided free of charge by the theatre.
The show is being presented in association with Bossier Parish Community College, continuing a 15-year tradition of co-productions between the two institutions.
'Why Cupid Came to Earl's Court' is a one-act romantic comedy, written by Cosmo Hamilton, and directed by Canterbury Artistic Director Ray Scott Crawford.
The cast includes Cason Smith, Jeroen Kales, Matt Carroll, Lauren Holland, Lari Leber, Anne Brown, and Joshua Frazier. Rona Leber is costume designer with David White as technical consultant; Cason Smith is editor; and John Medlin is stage manager.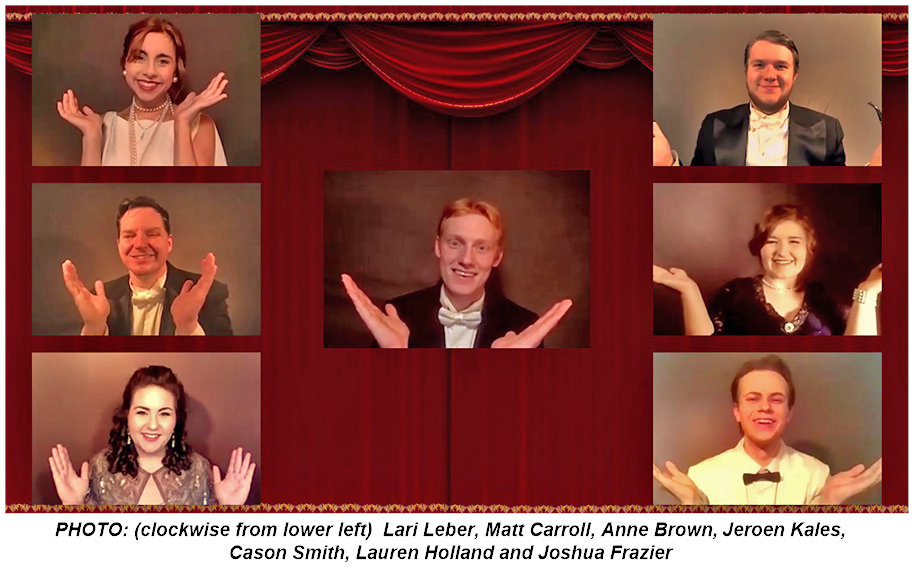 Kales, Carroll, Holland, Leber, and Medlin are all Canterbury alumni (either from earlier Resident Companies or from earlier BPCC collaborations).
According to Crawford, "'Cupid' is performed in the spirit of 'The Importance of Being Earnest' or 'Charley's Aunt', pitting the wits of all against each other for a light-hearted comment of the roles of the sexes in society. The forty-minute script features a cast of seven, each from his or her own home, presenting this delightful comedy in the virtual world of Zoom."
Admission to the virtual theatre experience is free. For access to the live stream link, visit www.canterburytheatre.org or the Canterbury Summer Theatre Facebook page.
Donations to Canterbury are welcome, and may be made through PayPal, located on the home page of the Canterbury website.
Audience members are encouraged to join the production link 10-15 minutes prior to the 7:30 pm showtime to allow for any connection difficulties. A pre-show slide and music will be provided while waiting for the show to begin.
For more information about the show or assistance with live streaming the show, contact Kim Condon at kcondon@bpcc.edu.