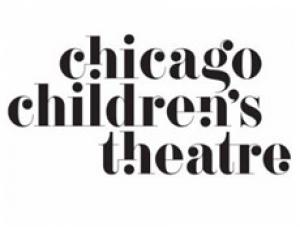 A world premiere short puppet film about an African-American child in Chicago navigating the Covid-19 pandemic is the first new work to emerge from the Springboard Project, a new initiative launched in 2020 by Chicago Children's Theatre to foster new works for young audiences by diverse local writers.
Titled Diamond's Dream, this new virtual puppet production by Chicago artists Jerrell L. Henderson and Caitlin McLeod will debut on Martin Luther King's Day – Monday, January 18 at 10 a.m. CT – on CCTv: Virtual Theatre and Learning from Chicago Children's Theatre, where it will be posted for free, on-demand viewing.
Diamond's Dream, the first Springboard project to be produced for online viewing, takes place on a CTA Red Line train traveling south through pandemic-era Chicago.
Diamond, a pre-teen African-American boy, has fallen asleep on the train while on his way to visit his dying grandmother. When he awakes, time and reality have shifted, and he meets the ghost of a young African-American girl, a shape-shifting elder spirit who died of Spanish Flu 100 years ago to the date. Both are confronted with paranormal puppets and images representing society's ills – ignorance, poverty and racism. While the spirit girl seeks only rest, Diamond comes to understand she must first be remembered in order to find it.
Since Chicago Children's Theatre's founding in 2005, the company has developed and produced 20 world premiere plays, alongside many pre-existing works. Almost all, however, have been adaptations of classic or contemporary children's books.
So, when Covid-19 closed down theaters around the world last spring, CCT Co-founder and Artistic Director Jacqueline Russell saw an opportunity to invite accomplished playwrights, predominately Chicago-based BIPOC artists, many who had not written for young audiences before, to develop original TYA projects.
In the current January issue of Chicago Magazine, in an exclusive Diamond's Dream preview, Russell admitted, "as a whole, children's theater has had a deservedly bad rap," citing past perceptions of plays for kids as "dumb, not sophisticated, and not speaking to children in the way they deserve to be spoken to."
After Covid hit, Russell decided, "we pretty much knew we were canceling an entire season, and we wanted to keep artists working, so we thought this is the time to take some risks."
Jerrell L. Henderson
"With the invitation from Jacqui and CCT to create a new work, I tried to think of a story I would have wanted to watch as a child," said Henderson. "Themes surrounding the humor that comes out of the often absurdity of life, themes of loss, and the resilience of our connection to history and love, how love can be sustained and survive across generations, have always been a part of what attracts me to a story. Even when I was a young child. So, I started there."
Caitlin McLeod
"To work with a children's theater that respects their audience, and understands that kids can grasp big concepts, is an honor," said McLeod, who collaborated with Henderson on Chicago Children's Theatre's hit 2019 production of The Very Hungry Caterpillar Show. "The work we are able to create together with CCT is able to go deeper and hit harder, while still bringing the magic and wonder that is at the heart of many children's stories." 
Diamond's Dream is created by Jerrell L. Henderson and Caitlin McLeod, directed by Jerrell L. Henderson and designed by Caitlin McLeod. Music and sound design are by Daniel Ison. Jeff Paschal is director of photography. Voice over actors are Davu Smith (Diamond and Amira Danan (Elder). Diamond's Dream is produced by CCT artistic director Jacqueline Russell and director of production Will Bishop. 
In addition to Henderson and McLeod, Greg Allen, Micah Figueroa, Isaac Gómez, GQ, Terry Guest, Ike Holter, Nambi E. Kelley and Daniel Carlton, Sully Ratke, Lanise Shelley and Justin Ellington, and Elizabeth Wong make up the group of 14 Chicago artists who received commissions through CCT's Springboard Project to conceive new ideas for original TYA plays.
Behind-the-scenes shots from the filming of Diamond's Dream
About CCTv: Virtual Theatre and Learning from Chicago Children's Theatre
Diamond's Dream joins a growing roster of free, on-demand, original online theater, storytelling and craft making resources on CCTv: Virtual Theatre and Learning from Chicago Children's Theatre.
CCT's new YouTube channel, launched last April when the company pivoted from live to virtual productions, is all about keeping kids engaged and entertained at home until we can all be together in a theater again.
Anchor programs include CCT's original toy theater productions of Frederick: A Virtual Puppet Performance based on Leo Lionni's Frederick, read by Michael Shannon, Doll Face Has a Party!, a romp of a doll-in-quarantine video directed by Brian Selznick, and My Magic Breath, a co-production with the Chicago Symphony Orchestra that uses classical music to teach kids mindful breathing, narrated by Chicago First Lady Amy Eshleman.
In addition, CCTv is a free online destination for a host of "how to" tutorial videos taught by CCT teaching artists with costume, set, prop and puppet making tips for kids.
CCTv also showcases filmed group class and camp finale projects from CCT's Play@Home virtual youth education programs, and some of the best self-shot, short plays-on-film created and submitted by Chicago families during last year's quarantine to the Ralla Klepak Foundation Play@Home Contest.
Play@Home classes: More online learning opportunities from Chicago Children's Theatre
In addition to its new YouTube channel, Chicago Children's Theatre offers a robust line-up of virtual Play@Home performing arts classes for theater novices, accomplished performers and everyone in-between. Winter session classes starting in mid-January include Mini Musical Theatre for grades K-2, Stage and Movie SFX Make-Up for grades 4-7, a 14-week Elementary Ensemble new play devising and performance workshop, Shakespeare and Autism, and classes in improv. To learn more and register for CCT education programs, visit chicagochildrenstheatre.org.
About Chicago Children's Theatre
"The Chicago theater scene is legendarily vibrant, so naturally a number of companies tailor productions to younger audiences. The cream of the crop is Chicago Children's Theatre."  – Chicago Tribune
Chicago Children's Theatre was founded in 2005 with a big idea: Chicago is the greatest theater city in the world, and it deserves a great children's theater.
Sixteen years later, Chicago Children's Theatre is the city's largest professional theater company devoted exclusively to children and young families, with an international reputation for fostering diverse new works, employing professional writing, performing and directorial talent, and achieving high-quality design and production values.
In January 2017, Chicago Children's Theatre celebrated the opening of its permanent home, The Station, 100 S. Racine Avenue in Chicago's West Loop community. The former rough-and-tumble 12th District Chicago Police Station was repurposed into a beautiful, LEED Gold-certified performing arts, education and community engagement facility that, today, welcomes all Chicago families.
In 2017, Chicago Children's Theatre became the first theater for young audiences in the U.S. to win a National Theatre Award from the American Theatre Wing, creators of the Tony Awards. CCT also received the 2019 National TYA Artistic Innovation Award from Theatre for Young Audiences/USA.
Chicago Children's Theatre's Education Division continues to grow its roster of youth performing arts and STEAM classes, workshops, winter and spring break camps, and summer camps. The company also provides thousands of free and reduced-price tickets to under-resourced CPS schools each year.
Chicago Children's Theatre is led by Co-Founders, Artistic Director Jacqueline Russell and Board Chair Todd Leland, with Board President Armando Chacon.
For more, visit chicagochildrenstheatre.org.
DIAMOND'S DREAM BIOGRAPHIES
Jerrell L. Henderson is a director, puppeteer, and an assistant professor of performance studies at Chicago State University. Recent directing credits include The Very Hungry Caterpillar Show for Chicago Children's Theatre, Mlima's Tale with Griffin Theatre (Jeff Award Nomination for Direction and Best Play) and Thurgood with Walnut Street Theatre. Other credits include The River with BoHo Theatre, Untitled with Inis Nua Theatre (Barrymore Award Nomination for Outstanding Direction of a Play) and Something Like A War: A New Musical with 11th Hour Theatre. His shadow play adaptation, 3 American Myths: A Riff in Shadow & Light in 3 Rhythmic Movements was a finalist for a 2019 Jim Henson Foundation Grant. As an assistant director, Jerrell has worked with The Goodman Theatre, Steppenwolf Theatre, and Lookingglass Theatre. He received an MFA in Directing from Northwestern University, is a member of the Lincoln Center Directors Lab (2012), an Artistic Associate of Black Lives Black Words, and a Henson Foundation sponsored participant at the Eugene O'Neill Theater Center National Puppetry Conference (2020). Upcoming puppet short films include Hamlin: A Toy Theatre Adaptation with Handmade Puppet Dreams and I Am The Bear with the Chicago International Puppet Theater Festival. jerrell-henderson.com
Caitlin McLeod is a costume and scenic designer, puppet enthusiast and craftsperson. Most recent credits include Stick Fly (Writers Theatre); Mlima's Tale (Griffin Theatre); The Very Hungry Caterpillar Show (Chicago Children's Theatre); Knuffle Bunny (Northbrook Theatre); The Walls of Harrow House; The Stranger and The Shadow (Rough House); Whose Body; The Man Who Was Thursday; Bunny's Book Club (Lifeline); The River (Boho Theatre); The Ballad of Romeo and Juliet (American Myth Center, NC); American Jornalero (Teatro Vista); Seussical (Drury Lane); and The Great God Pan (Chicago Fringe Opera). She also is a co-founder of the Chicago based costume crafts business Craftiga. She earned her MFA at Northwestern University. caitlinmcleoddesign.com