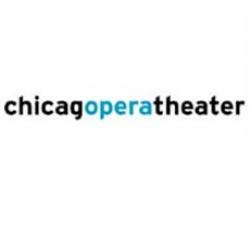 Chicago Opera Theater is pivoting to a digital 20/21 season, with expanded programming that features five full operas, new Vanguard commissions, and season two of digital conversation series Inner Workings.
 
"Like most arts organizations, we've had to take stock of our values and strengths to determine how best to approach our season," said Stefan Edlis and Gael Neeson General Director Ashley Magnus. "For COT, the priority is honoring our commitments to our artists and our audiences – which means leveraging our agility to find new ways to connect with our community."
 
Performances will be expertly filmed by new Chicago-based company Valhalla Media, and streamed live from the Harris and Studebaker theaters, without audiences in the house. Via the Valhalla Media Live platform, COT will present five operas, including three Midwest premieres and two brand-new works by Vanguard Emerging Opera Composers.
 
Subscription packages and single tickets are available Tuesday, September 1, at 12pm CT at cot.org or by calling 312.704.8414.
 
A Trio of Midwest Premieres
Kashchej The Immortal – a fairy-tale adventure by Nikolai Rimsky-Korsakov, in which an alliance of compassion destroys a great evil. Soprano Raquel González and baritone Will Liverman star in their COT debuts, alongside Annie Rosen (The Scarlet Ibis) and Tyrone Chambers II (Freedom Ride). Staley Music Director Lidiya Yankovskaya conducts. November 21, 2020, at 7:30pm; in Russian with English subtitles
 
Taking Up Serpents – a new Alison Moritz production of Kamala Sankaram and Jerre Dye's chamber opera, following the daughter of a Pentecostal snake handler in the American South. Starring baritone Michael Mayes and soprano Alexandra Loutsion in their COT debuts; Yankovskaya conducts. February 27, 2021, at 7:30pm; in English with English subtitles
 
Il Postino – a new Crystal Manich production of Daniel Catán's Spanish-language masterwork, following the personal postman to exiled Chilean poet Pablo Neruda; based on the Oscar-winning film. Starring tenors David Lomelí and Daniel Montenegro in their house debuts, with Mexican conductor Ivan Lopez-Reynoso at the podium in his U.S. opera debut. April 24, 2021, at 7:30pm; in Spanish with English subtitles
Two Vanguard Operas
These operas were written as part of COT's Vanguard Emerging Opera Composer residency, in which each Vanguard Composer is paired with an experienced librettist to create a 90-minute opera that is commissioned, workshopped extensively, and presented by COT. The Vanguard operas also benefit from mentorship with a professional dramaturg, Staley Music Director Lidiya Yankovskaya, and Vanguard Composer Mentor Jake Heggie.
The Transformation of Jane Doe – new American opera written by Vanguard Emerging Opera Composer Stacy Garrop and acclaimed librettist Jerre Dye, inspired by a famous ghost story about Chicago's Drake Hotel. Starring Chicago-based talent, including soprano Samantha Schmid and mezzos Morgan Middleton and Leah Dexter; Yankovskaya conducts. September 15, 2020, at 7:30pm; in English with English subtitles
 
The Puppy Episode ­– new American opera written by Vanguard Emerging Opera Composer Matthew Recio and award-winning librettist Royce Vavrek, set around the first public coming out story portrayed in media, exploring how one act of bravery can change lives. Starring COT Young Artists Nina Mutalifu, Morgan Middleton, William Ottow, and Keanon Kyles. Conductor Kedrick Armstrong makes his COT debut. March 20, 2020, at 7:30pm; in English with English subtitles
Ticket Information
Five-show subscriptions ($80) and single tickets ($20) to Chicago Opera Theater's digital 20/21 season are on sale now. Subscriptions can be purchased by calling 312.704.8414 or via cot.org. Audiences will be able to access the two Vanguard operas for 24 hours past the original streaming time; the remaining three operas will be available for 72 hours.
 
COT will also be making additional programming available free of charge.
Free Programming
Vanguard Micro-Jams – 1 to 3-minute solo pieces for voice; created by Vanguard Emerging Opera Composers Stacy Garrop, Matthew Recio, Wang Lu, and Shawn Okpebholo for COT Young Artists to perform and film. Premiering via COT's social media channels; daily October 26-30, 2020.
 
Inner Workings season 2 – COT's candid digital conversations, intended to foster understanding among opera performers, administrators, and audiences, will return this winter. The second season will bring together industry experts to tackle thorny topics, including how American opera is funded, what composers and librettists need to know before they create a new work, and how modern technology can be better utilized in opera. Streaming via Zoom every Tuesday in December 2020 and January 2021 at 11am CT; free registration is required.
"We can't wait to be back in the theaters, sharing the electric energy of the art form we all love," said Orli and Bill Staley Music Director Lidiya Yankovskaya. "Until that's safe, we're investing all our efforts into creating a truly high-quality performance experience that is geared toward a digital audience. We hope Chicagoland operagoers – and perhaps opera lovers around the world – will join us from the safety and comfort of their homes."
Led by millennial women, Chicago Opera Theater is a company laser-focused on living its values: expanding the tradition of opera as a living art form, producing high-quality works that are new to Chicago audiences, identifying top-tier casts and creative talent, and following through on its commitments to equity and access – behind the scenes, on the stage, and in the audience. Since its founding in 1973, in a city where storefront theaters and global icons thrive side by side, COT has grown from a grassroots, community-based company to a national leader in an increasingly vibrant, diverse, and forward-looking art form. COT has staged over 145 operas, including 73 Chicago premieres and 41 operas by American composers. In addition to its mainstage season, COT is devoted to the development and production of new opera in the United States through its Vanguard Initiative, launched in 2018. The Vanguard Initiative trains emerging opera composers, invests time and talent in new opera at various stages of the creative process, and opens up opportunities for Chicago audiences to become part of the development of new work, in dialogue with the creators themselves.