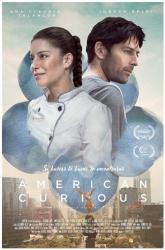 Due to popular demand, Destinos al Aire, a live, outdoor, socially distanced celebration of Latino theater, music and culture, Thursday, September 17 at 6 p.m. at Chi-Town Movies, 2343 S. Throop St. in Pilsen, has sold out.  For those without tickets, today, the Chicago Latino Theater Alliance (CLATA) confirmed Destinos al Aire will also be live streamed for free via its Facebook page, www.facebook.com/latinotheater.
"We are thrilled so many people are joining our one-night-only celebration of Chicago's vibrant Latino arts and culture scene," said Myrna Salazar, Co-Founder and Executive Director, CLATA, producer of the annual Destinos-Chicago International Latino Theater Festival. "With all 140 car spots sold, it is clear people want to get out and enjoy live entertainment in a safe, socially distanced setting. That's what we intend to deliver, an unforgettable live experience. And now anyone around the world can now join the celebration virtually as well."
CLATA also confirmed final program details for the night.
Emcees are WGN-TV Around Town reporter Ana Belaval and comedian/ producer Mike Oquendo. Popular Chicago dance troupe Chinelos en Chicago will open the show with traditional costumed dances from the Mexican state of Morelos. Cielito Lindo Family Folk Music, aka Chicago's own Lucero family and competitors on Nickelodeon's America's Most Musical Family, will follow with a set of traditional and non-traditional music from Mexico and Latin America.
Key to CLATA's mission, Destinos al Aire will cast a bright spotlight on the actors, directors and theater artists with Chicago's Latino companies that have been unable to perform due to Covid-19 since March. Live theater presentations include:
La Gran Tirana: Descarga Dramática
Presented by Aguijón Theater
Written by Rey Andújar
Conceived and directed by Sandor Menendez
Featuring Ana Santos-Sanchez and musician Adrian Ruiz
Presented in Spanish and English
Ana Santos-Sanchez in Aguijón Theater's La Gran Tirana: Descarga Dramática
La Gran Tirana: Descarga Dramática is a work-in-constant-progress incorporating performance and live music. Starring Ana Santos as Ana Morgana, the work explores an artist in exile, forced transformations and welcome transmutations, fear and madness. Above all, La Gran Tirana is a love letter to the sounds and rhythms of the Caribbean.
Detective Q Chronicles by Sound + Fury
Presented by Teatro Vista
Written by Gabriel Ruiz
Directed by Gabriel Ruiz and Marvin Quijada
Featuring Marvin Quijada
Presented in English
Teatro Vista's Marvin Quijada in Detective Q Chronicles by Sound + Fury
Sound + Fury is the manic, cross-disciplined creation of actors and Teatro Vista company members Marvin Quijada and Gabriel Ruiz. With a desire to make theater that moves at the speed of their thought and the depth of their spirit, Sound + Fury is a variety show that moves more like a concert bending theater around electronic music, physical theater, poetry and experiments. The show will be a remix from their noir/adventure series The Detective Q Chronicles.
El Hijo del Capitano
Presented by Repertorio Latino Theater
A Commedia dell'arte, devised work
Directed by Alejandro Ortiz Ortiz
Featuring Nathaly Rangel, Jean Carlos Claudio and Alejandro Ortiz Ortiz
Presented in Spanish
El Hijo del Capitano
After 20 years away from his home, Chicago, Captain Cleto, returns ready to retire from war. Then he meets Zanny, who asks for the captain's to help find Arlequino, the most wanted thief in Chicago. After an arduous search they finally find their prey, who turns out to be their first-born. What will happen? Will Captain Cleto fulfill his duty of authority? Or as a father? 
¡Dimelo Cantando!
Presented by UrbanTheater Company
By Ivelisse "Bombera de Corazón" Diaz
Presented in English
Ivelisse "Bombera de Corazón" Diaz
Using the oldest genre of Afro-Puerto Rican music, Bomba, ¡Dimelo Cantando! explores identity through musical storytelling. Popular Chicago Borinqueña singer, dancer, percussionist and educator Ivelisse "Bombera Del Corazon" Diaz takes audiences through the journey of visibility, breakthrough, and healing as an act of resistance and preservation.
Following the live presentations, American Curious, a 2017 romantic comedy from Mexico about a Chicago comedian who in search of a family secret in Mexico City, will be screened under the Chicago night sky.