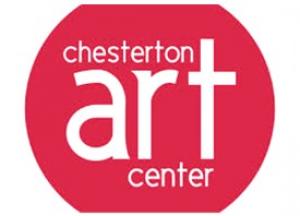 Ginny is driven by a deep connection with nature and a desire to relay her vision in the most direct manner possible. Growing up in Chicago, her trips to rural areas were the most precious memories of her childhood. Trips to the Indiana Dunes, a friend's grandparent's farm, and the National Parks are the landscapes that caught her attention. As a child she was always drawing and painting, so it is natural for her to express her reverence for nature in her art.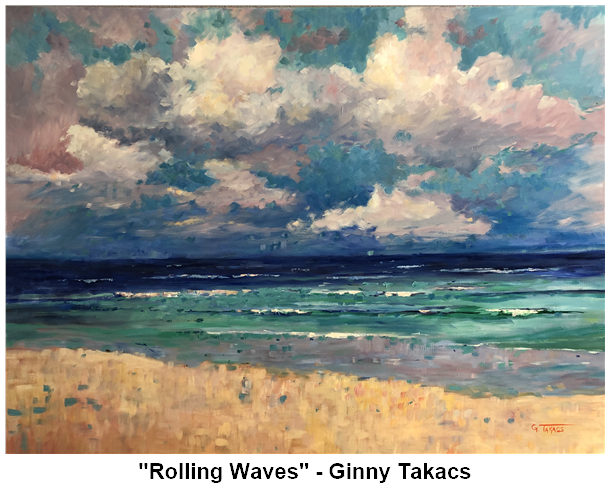 Takacs has an affinity for painting "en plein air" (which means painting outside), and also enjoys creating studio works using outdoor sketches and photos for inspiration. Ginny is mostly self-taught, reading and studying other artists in museums, galleries, and online. She loves the advice from one of her favorite landscape artists, Clyde Aspevig, who says, "Finding the answers in the struggle to paint well is best served by your own investigation. In the process you will reward your imagination and hard work by finding your own language." 
Takacs has recently started painting with a palette knife. She loves the thickness of the paint application and the textural, quick, loose, gutsy style it conveys. Her philosophy is that, "experimentation is one of the most rewarding parts of painting." 
Ginny has been juried into the prestigious Hoosier Salon the last three years. Plus, she has been juried into the Indiana Heritage Show in Nashville, Indiana twice and won the T.C. Steele Award there. 
In "Dunes, Lagoons, and More", Ginny will display approximately thirty paintings, many of them inspired by her daily walks at Miller Beach and Marquette Park. Her exhibit will open on Monday, July 6, which coincides with the re-opening of the Chesterton Art Center. The reception will be held on Friday, July 17 from 6-8. The exhibit will hang through Tuesday, July 28. 
The Chesterton Art Center is located at 115 S. 4th St., Chesterton, IN 46304. For more information about classes or events at the Art Center, please see the website at www.chestertonart.com.