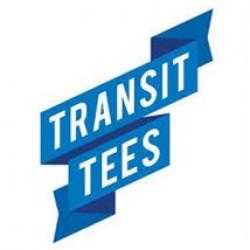 The Chicago-inspired merchandise at Transit Tees is designed by local artists and includes hundreds of gifts under $30—with all items 20 percent off from Black Friday through Cyber Monday. Gift items are available at storefronts in Wicker Park and Andersonville, as well as online at www.transittees.com.
Chicago's first transit-themed card game, LOOP: The Elevated Card Game ($20)—which takes players on a hilarious urban adventure on the 'L' including "manspreading" passengers and train car preachers—took Chicago by storm last year and has been enjoyed by thousands since it hit the shelves. The cheeky game returns as a top gift item this holiday season.
Transit Tees is pleased to announce its brand new items now available for purchase including a "drink local" beer can candle ($28); a neon screen-print map of all of Chicago's distinct 240 neighborhood areas ($30); Chicago pride flag pins and stickers ($12-$15); a tote bag inspired by the iconic Schlitz logo that includes architectural motifs from bars and tide houses all over the city ($20); and more.
All goods are designed in-house at Transit Tees' Chicago design studio, with the majority locally produced, offering a wide range of winter and holiday-themed items like Chicago flag knit beanies ($28), wood and glass ornaments ($9) and clever holiday cards ($5) that include humor only a true Chicagoan would understand.
Amongst the newest of the Transit Tees brand's designs is the Chicago Transit Type Chicago Sticker ($3), which incorporates all of Chicago's 'EL' lines into a stunning, colorful graphic, and will eventually be included on t-shirts, tote bags, and other merchandise.
All merchandise will be on sale at 20 percent off in stores and online from Black Friday, November 29 through Cyber Monday, December 2, which includes Small Business Saturday on Saturday, November 30.
Images of select products with more details are available on the website at www.transittees.com.
About Transit Tees
Transit Tees, founded in 2001 by Tim Gillengerten, takes visuals from Chicago's metropolitan landscapes and transforms them into fashionable artwork, accessories, home goods and more. An official manufacturer for the Chicago Transit Authority, Transit Tees locally designs, fabricates and retails their signature brand online and at two storefronts in Wicker Park and Andersonville. Most store items are created in their design studio and produced on-site by in-house artists and craftsmen. For more information, visit www.transittees.com.
Find Transit Tees Online:
Web: www.transittees.com
Facebook: www.facebook.com/TransitTees
Instagram: www.instagram.com/transittees