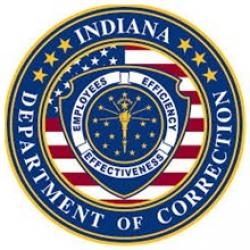 Christine will oversee the navigation of physical and behavioral healthcare for populations entering and leaving Indiana Department of Correction, as well as the Medicaid Processing Unit and the Parole Re-entry Liaison Team.
Christine began her correctional career as a Parole Re-entry Liaison in Bloomington Parole District, and became the Regional Director of Re-entry with Wexford of Indiana, where she led initiatives involving state agencies and community-based programming to develop relationships and protocols for successful re-entry and recidivism reduction.
"We are thrilled to have Christine join our team!" stated Chief Medical Officer Dr. Kristen Dauss. "Her leadership in providing care aligns with our agency's vision to return productive citizens to Indiana communities by inspiring a culture of accountability, integrity and professionalism."
Christine holds a Bachelor of Arts in Psychology from The Pennsylvania State University, and holds a Master's Degree in Industrial Organizational Psychology with a focus on organizational development and change and process improvements. Christine previously held the position of program supervisor at a community mental health center, operating a 24 hour supportive living program for clients with serious mental illness and co-occurring disorders.
The Indiana Department of Correction is currently seeking qualified candidates to join their team. To jump-start your career in corrections visit www.WorkForIndiana.IN.gov and apply for a correctional officer or correctional caseworker position today!