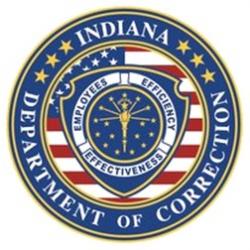 With COVID-19, the building has been empty of residents except for those that work there. Specialty training at the institute has been put on hold and the Department has engaged in Distance Learning to allow its new employees to learn at their home facilities instead of making the jaunt to CTI. But Maintenance and Housekeeping crews have not stopped working. During this slow down in operations, the crews have been busy working on things that otherwise might not have been accomplished this year.
According to Matt Andrick, Staff Development & Training (SD&T) Operation's Manager, the crews have been able to take advantage of the lack of occupants to get a lot of cosmetic work accomplished inside and outside of the building. Walls have been painted, all the floors in the main hallways and classrooms have been cleaned and waxed, as well as ceiling tiles replaced. The doors in the residential wings that used to sport stickers of teddy bears (remnants of the old state hospital days) have been taken off their hinges, sanded down, stained and replaced.
Besides the indoor polishing, a new heating and air conditioning system was put in place and a lot of exterior work has been accomplished. And preparation is underway for the institute's back building to receive a new roof yet this Spring.
In addition, three new displays have been created in the Reflections of Pride IDOC Museum, located inside the Training Institute. These new displays are dedicated to IDOC's fire service staff. One is a display of old turnout gear donated by Kevin Orme, Executive Director of Construction Services. Another display is dedicated to the National Fallen Firefighters Memorial of which IDOC has a member. And yet another is a look at the IDOC's Fire Service through the years containing illustrations and pictures of equipment used by firefighters.
"These indoor projects, like the floors and walls, would have been never-ending projects if completed during occupancy. But having the opportunity to get them all done at once is allowing the crews to put each project on a maintenance schedule," Andrick noted.
He added that "All the improvements play a huge factor in how successful training is for the participants. When things are clean and comfortable, it makes for a more conducive learning environment with less distractions. We're looking forward to opening back up for training."
CTI celebrated 20 years of service this year. Prior to becoming the IDOC's Training Institute, it was the home of the former State Hospital.
Maintenance staff Steve White (left) and Darren Coy work on projects at CTI.
Steve White paints trim at CTI.
Looking for a new career?  We are hiring now!
Links to More Information on IDOC Career Opportunities
Click This for All IDOC Career Opportunity and Benefit Information
Click this to Visit the IDOC Facebook Recruiting Page
Have questions about a career with the Indiana Department of Correction?  Call or email Recruitment and Retention Coordinator Carlos Williams during regular business hours: 765-524-7743, email CarlWilliams@idoc.in.gov