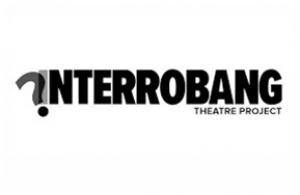 Interrobang Theatre Project is pleased to continue its eleventh season with the return of its Jeff Award-nominated one-man drama Here Lies Henry by Daniel MacIvor, directed by Artistic Producer Elana Elyce* and featuring Scott Sawa. The live stage revival of ITP's very first production was shuttered in March 2020 due to the COVID-19 pandemic. A digital recording of the 2020 production will stream on-demand via BroadwayWorld from February 5 – 25, 2021. Tickets ($15) are currently available at interrobangtheatreproject.org. The press opening is Friday, February 5 at 7 pm CST.
Henry's got a lot he has to tell you, he just can't guarantee that it's all true. In the spotlight, with only the audience as his witness, Henry grapples with his choices and failures in a scramble to make sense of his life before it's too late. Daniel MacIvor's gripping one-man play offers a provocative take on love, death, beauty, truth, and of course, good old-fashioned lying. 
ITP's Eleventh Season: Off The Record, explores what happens when the world stops and life becomes virtual.
The Here Lies Henry production team includes Timmy Samuel/Starbelly Studios (video production), LaVisa Williams* (costume design), Michelle E. Benda (lighting design), Timothy McNulty (sound design), Richie Vavrina* (production manager), Louis Lothan (master electrician) and Shawn Galligan* (stage manager).
*Denotes Interrobang Theatre Project Ensemble Member or Artistic Associate.
About the Artists:
Daniel MacIvor (Playwright) is originally from Cape Breton and currently divides his time between Toronto and Avondale, Nova Scotia. Daniel has written numerous award-winning theatre productions and his work has been translated into French, Portuguese, Spanish, Czech, German and Japanese. Daniel received the Governor General's Literary Award for Drama for his collection of plays I Still Love You and in 2008 he was awarded the Siminovitch Prize for Theatre. He is also the recipient of an Obie Award and a GLAAD Award for In On It, as well as a Canadian Screen Award for his feature film script Weirdos.
Elana Elyce (Director) first worked with Interrobang in 2011, appearing in The Argument by Gregory Moss. She joined staff as producer for the 2012 production of Here Lies Henry by Daniel MacIvor and went on to produce the first two productions of Season 3. Originally from Detroit, she began teaching and directing while still a teenager with Detroit's Summer Youth Arts program, working with teens and young adults, and did so for fifteen years in various organizations, schools and camps. Within that time, opportunities to direct adults began with a Detroit production of A Son Come Home by Ed Bullins with Urban Spirit Theatre Company. Since being in Chicago, she has directed multiple readings and short plays, as well as a critically acclaimed production of The Vagina Monologues with Fleetwood-Jourdain Theatre in Evanston. Elana also acts, writes and coaches, is a company member with The House Theatre of Chicago and is the Business Manager of The Chicago Inclusion Project. www.elanaelyce.net
Scott Sawa (Henry) is overjoyed that ITP is releasing this video presentation of our play, after a shortened run due to Covid. Scott's not a braggart, so he won't mention he was nominated for a Non-Equity Jeff Award for Solo Performance for this role. Recent work includes ITP's The Spin. In the before times, his favorite roles were Cliff Bradshaw in Cabaret (Cowardly Scarecrow); George/Valentina (u/s) in Casa Valentina, and Bob Neal in Ten Dollar House (Pride Films & Plays). Other favorites: Poseidon, Bewildered! (Hell in a Handbag); Hey! Dancin! Hey! Musical! (Factory); Nightmare in Paradise, Fight Night, The Most Ado: A Party Play (Nothing Special). TV/Web: Chicago Fire, RedLine to Howard. Scott is currently preparing a podcast, "You're On In Five! The Art of Understudying", co-hosted with ITP icon Elana Elyce, featuring conversations with Chicago actors about their experiences and technique as understudies, to be released in early 2021. www.ScottSawa.com
About Interrobang Theatre Project
The recipient of 2019's Broadway In Chicago Emerging Theatre award, Interrobang Theatre Project, now in its eleventh season and under the artistic leadership of Georgette Verdin, has been hailed by the Chicago Tribune as a "company to watch" and by Time Out Chicago as "one of Chicago's most promising young theatre companies." Chris Jones called Foxfinder, which kicked off Interrobang's 2017-18 season, "...a ripping good yarn," earning it 3.5 stars from the Chicago Tribune. Foxfinder also garnered seven non-Equity Jeff Awards nominations including Best Director and Production of a Play, and took home two awards for Best Original Music and Set Design. The company also earned seven non-Equity Jeff Nominations for their seventh season, including Best Director, Production of a Play, Solo Performance and acting nominations for Lead Actor, Actress (win) and Actor in a Supporting Role (win). Productions have included the world premiere of Calamity West's Ibsen is Dead (Jeff Recommended), the Jeff Recommended Here Lies Henry, The Pitchfork Disney, Orange Flower Water, Recent Tragic Events, The North Pool, The Amish Project, Falling, Grace, The Goat or Who is Sylvia?, I Call My Brothers and Out of Love. 
What's an interrobang?
An interrobang is the combination of a question mark and an exclamation point, joining the Latin for "question" (interro) with a proofreading term for "exclamation" (bang). Through the plays we produce, Interrobang Theatre Project aims to pose worthwhile and exciting questions which challenge our understanding and assumptions of who we are and the world in which we live.
For more information, please visit interrobangtheatreproject.org.