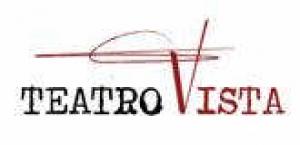 "Julieta is a key addition to Teatro Vista's board," said Adela Cepeda, Board President, Teatro Vista. "She is a rising young leader in Chicago's Latino business community. We look forward to tapping her business savvy and expertise as we work to further the mission of Teatro Vista and eventually return to live performances."
"I am thrilled to join Chicago's premier Latino theater company celebrating 30 years of creative productions with a nationally recognized artistic ensemble," said LaMalfa.
Stout is a global advisory firm where LaMalfa is Director–Disputes, Compliance, and Investigations, and provides financial and litigation consulting services to clients across multiple industries.
In 2019, Governor of Illinois J.B. Pritzker appointed her to the Illinois Liquor Control Commission. She also serves on the board of Wintrust Bank and is the treasurer of Instituto del Progreso Latino.
LaMalfa earned her bachelor's degree in finance and marketing from DePaul University and is a Certified Public Accountant. She has been recognized by Who's Who in Hispanic Chicago and is a member of the Leadership of Greater Chicago Class of 2021.
About Teatro Vista
Teatro Vista, Chicago's only Equity-affiliate Latino theater company, shares and celebrates the riches of Latinx culture with Chicago audiences. The company provides work and professional advancement opportunities for Latinx theatre artists, with special emphasis on the company's ensemble members, and seeks to enhance the curricular goals of Chicago students through theater.
Teatro Vista's primary focus is producing new works by Latinx theatre artists and presenting classic plays featuring artists of color. Its artistic vision is shaped by the company's ensemble members, a group of multi-generational, multi-ethnic and multi- disciplinary artists.
Teatro Vista ensemble members include Charín Álvarez, Max Arciniega, Desmín Borges, Cheryl Lynn Bruce, Ramón Camín, Ivonne Coll, Laura Dahl, Sandra Delgado, Liza Fernández, Khanisha Foster, Cruz Gonzalez-Cadel, Isaac Gomez, Ricardo Gutiérrez, Erik Juárez, Jon Lyon, Sandra Márquez, Eddie Martinez, Salome Martinez, Joe Minoso, Ayssette Muñoz, Christina Nieves, Marvin Quijada, Tommy Rivera-Vega, Gabriel Ruíz, Nate Santana, Cecilia Suarez and co-founder Edward Torres.
Teatro Vista's Board of Directors is Adela Cepeda, President; Joan Pantsios, Secretary; and Bhuvana Badrinathan, Edgar Delgado, Kelly Jones, Julieta LaMalfa, Sylvia Lopez, Kareem Mohamednur, Carina Sanchez, Angel Torres and Jose Vasquez.
Teatro Vista is supported by the Joyce Foundation, Alphawood Foundation, Paul M. Angell Family Foundation, Chicago Community Trust, The MacArthur Fund for Culture, Equity, and the Arts at the Richard H. Driehaus Foundation, Bloomberg Philanthropies, Illinois Arts Council, The Shubert Foundation, The Gaylord and Dorothy Donnelley Foundation, CLATA (Chicago Latino Theater Alliance) and Vidal & Associates.
For more, visit teatrovista.org, or follow the company on Twitter, Facebook or Instagram.