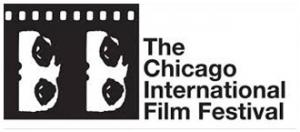 The Chicago International Film Festival today announced the winners of the Festival Audience Awards, presented by Xfinity. Voted by Festival-goers, the Audience Award for Best Feature goes to Just Mercy by director Destin Daniel Cretton. The Festival's Gold Q-Hugo Award winner and Sweden's entry for the Oscars And Then We Danced, directed by Levan Akin, takes home the Best International Feature Audience Award; and Andrew Renzi's Ready for War receives the Audience Award for Best Documentary. Director Michel Pietrzyk's All On a Mardi Gras Day receives the Best Short Film Audience Award.
"We are incredibly grateful to have shared another year of remarkable films with our audiences at the 55th Chicago International Film Festival," said Managing Director Vivian Teng. "At the Festival, we believe in the power of cinema to bring people together, introduce us to new cultures, and create empathy, transforming us all in the process. Our wonderful audiences, who came from across Chicago, from Illinois, as well as 48 additional states and around the globe, cast their votes and selected these winners."
The Audience Awards announcement follows last week's Awards Night, which saw the Festival's top prizes go to: Portrait of a Lady on Fire (Gold Hugo, International Feature Film Competition and Silver Q-Hugo, Out-Look Competition), Litigante (Gold Hugo, New Directors Competition), Martin Scorsese and his film The Irishman (Founder's Award winner), Tour Manager (Chicago Award winner), Love Child (Gold Hugo, International Documentary Competition), And Then We Danced (Gold Q-Hugo, Out-Look Competition). Award-winning short film films include: Liberty (Gold Hugo, Live Action Shorts Competition); And Then The Bear (Gold Hugo, Animated Short Film Competition); and Easter Snap (Gold Hugo, Documentary Shorts Competition).
Featuring more than 150 films from around the world as well as appearances from top directors, producers, actors, designers, and more, the 55th Chicago International Film Festival continues to be the premier destination for film enthusiasts and experts alike. The longest running competitive film festival in North America, the Chicago International Film Festival is committed to selecting the world's most exciting, compelling and groundbreaking feature films, documentaries and short films, including multiple Oscar contenders and winners, year after year. For the past five years, the Festival has been proud to showcase the Academy Award Winner for Best Picture.
Information on the winners of the Audience Awards, presented by Xfinity, for the 55th Chicago International Film Festival is below:
Audience Award - Best Feature
Just Mercy
Dir. Destin Daniel Cretton
U.S.
Just Mercy is the true story of young lawyer Bryan Stevenson (Michael B. Jordan) and his history-making battles for justice in Alabama. Stevenson refuses to back down as he fights a legal system without mercy stacked against him and his clients at every turn. One of his first, and most incendiary, cases is that of Walter McMillian (Jamie Foxx), a man whose clear innocence means nothing to the corrupt and compassionless forces Stevenson doggedly takes on.
Audience Award - Best International Feature
And Then We Danced
Dir. Levan Akin
Georgia, Sweden, France
A love letter to Georgian dance, this tale of a young man yearning to break free from convention centers on a gifted performer struggling with the expectations of tradition and family while increasingly giddy with desire for a fellow student. With same-sex relationships still taboo within the ultra-conservative confines of Georgian society, can Merab be true to himself and remain in his homeland? Georgian with subtitles.
Audience Award - Best Documentary
Ready for War
Dir. Andrew Renzi
U.S.
By turns heartfelt and blistering, this urgent film documents the plight of "Green Card Soldiers," who, after committing minor criminal offenses, are deported. By focusing on three Mexican U.S. military veterans with very different fates—including the story of Chicago's Miguel Perez, Jr.  and an anonymous man who has been recruited by a Mexican drug cartel—director Andrew Renzi exposes a tragic injustice, both for the soldiers who fight and the country they fight for.
Audience Award - Best Short Film
All On A Mardi Gras Day
Dir. Michel Pietrzyk
U.S.
All On a Mardis Gras Day reveals a secret 200-year old tradition in which African-American men don feathered and beaded suits in a battle to decide who's prettiest.
Festival Sponsors and Partners
The 55th Chicago International Film Festival's sponsors include Major Festival Sponsors: Bloomberg Philanthropies, Chloe Wine Collection, Citi, Columbia College Chicago, Xfinity; Festival Sponsors: Aberlour, Baker Tilly, Belvedere Vodka, Blue Cross and Blue Shield of Illinois, British International School of Chicago, South Loop, Cinespace Chicago Film Studios, DePaul University, Goose Island, Hamilton Watch, Northwestern Medicine, Panavision, SAGindie, Swanson, Martin & Bell, LLP, Volcan Tequila, William Blair; Official Agency: Ogilvy; Headquarters Hotel: St. Jane; Host Hotel: Ambassador Chicago; Participating Hotel: Hotel EMC2; Airline Partner: LOT Polish Airlines; Festival Supporters: National Endowment for the Arts, Illinois Arts Council Agency, Illinois Film Office, Chicago Film Office, Department of Cultural Affairs and Special Events (DCASE),The Academy of Motion Picture Arts and Sciences, Sarofsky, Delta Air Lines and Aeromexico, AbelCine, PRG, Camera Ambassador; Media Partners: NCM, WTTW, WBBM, CHIRP; Partners: Beyond Events Catering, Chez, Chicago Architecture Biennial, Chicago Gourmet, Choose Chicago, Chop Shop, Eli's Cheesecake, Goat Group Catering, Marchesa, Midwest Immersive, Molly's Cupcakes, Museum of Contemporary Art, Robert's Pizza and Dough Company, Steak 48, Turkitch.
About Cinema/Chicago
Cinema/Chicago, the presenting organization of the Chicago International Film Festival, is a year-round nonprofit arts and education organization dedicated to fostering better communication between people of diverse cultures through the art of film and the moving image. Cinema/Chicago's programs include the Chicago International Film Festival, Summer Screenings Program, CineYouth Festival, and year-round Education Program. Celebrating its 55th edition October 16-27, 2019, the Chicago International Film Festival is North America's longest-running competitive film festival.  For more information, please visit www.chicagofilmfestival.com or follow us on Facebook, Instagram, YouTube and Twitter.