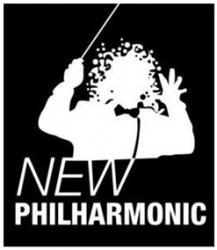 For the first time, New Philharmonic will conduct the annual New Philharmonic Young People's Competition online. Applications can be downloaded from www.AtTheMAC.org (under Shows|Events/New Philharmonic/ Young People's Competition). Video submissions and applications are due by May 31, 2020.
"In concert with the College of DuPage leadership, and the MAC, New Philharmonic holds the health and safety of students, community and patrons as a first priority, however we wanted to carry on with our six-year tradition of showcasing young people in New Philharmonic concerts. As a result, Maestro Muspratt and I decided to move our Young People's Competition to an online format this year," said General Manager Paula Cebula.
Young musicians are being asked to submit a two-minute video of the student's performance and upload it to the Dropbox link provided on the application. Whether they sing or play an instrument, students may perform solos, duets, trios, or quartets. Students need to memorize their music and provide their own accompanist. (If recording the audition with live accompaniment is not possible, students may use a recorded accompaniment or play unaccompanied). There is a two-minute maximum for audition and performance.
The competition is open to young instrumentalists and vocalists who reside in College of DuPage Community College District 502 or who study with a teacher in District 502. Students must have completed no grade higher than the 11th grade by June 30, 2020. Winners of the competition will have the opportunity to perform at a New Philharmonic orchestra concert within 18 months.
About New Philharmonic
New Philharmonic, the only professional orchestra based in DuPage County, Ill., has inspired classical music enthusiasts in Chicago and the suburbs for more than 40 years. It continues to thrive with the goal to give innovative treatment to both classic compositions and modern works while striving to make the music accessible to new audiences and youth through a variety of educational efforts. The orchestra was honored with the Illinois Council of Orchestras' 2017 ICO Award for Professional Orchestra of the Year. Today, under the direction of Kirk Muspratt, New Philharmonic consists of more than 60 professional musicians and performs more than a dozen concerts a year, reaching more than 7,500 from the greater Chicago area annually.
Support for New Philharmonic is provided in part by Brookdale-Glen Ellyn; ST|G|P Sullivan Taylor, Gumina & Palmer, P.C., the Illinois Arts Council, a state agency; WFMT 98.7 FM, WDCB 90.9 FM and the College of DuPage Foundation.
About the MAC
The McAninch Arts Center (MAC) at College of DuPage is located 25 miles west of Chicago near I-88 and I-355. It houses three indoor performance spaces (the 780-seat proscenium Belushi Performance Hall; the 236-seat soft-thrust Playhouse Theatre; and the versatile black box Studio Theatre), the outdoor Lakeside Pavilion, plus the Cleve Carney Museum of Art and classrooms for the college's academic programming. The MAC has presented theater, music, dance and visual art to more than 1.5 million people since its opening in 1986 and typically welcomes more than 100,000 patrons from the greater Chicago area to more than 230 performances each season.
The mission of the MAC is to foster enlightened educational and performance opportunities, which encourage artistic expression, establish a lasting relationship between people and art, and enrich the cultural vitality of the community. Visit www.AtTheMAC.org or www.facebook.com/AtTheMAC for more information.
Established as a 501(c)(3) not-for-profit charitable organization in 1967, the College of DuPage Foundation raises monetary and in-kind gifts to increase access to education and to enhance cultural opportunities for the surrounding community. For more information about the College of DuPage Foundation, visit www.foundation.cod.edu or call 630.942.2462.
Programs at the MAC are partially supported through a grant from the Illinois Arts Council Agency