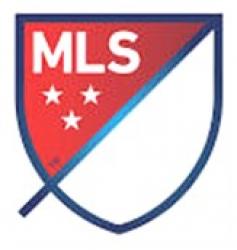 Major League Soccer (MLS) and Electronic Arts (NASDAQ: EA) announced the competitive schedule and new online format for the 2021 season of eMLS, Major League Soccer's esports league. The season will feature a $70,000 prize pool and will be headlined by eMLS Cup presented by Coca-Cola on March 20-21. Competition will occur on EA SPORTS™ FIFA 21 and will be played exclusively on PlayStation®4 (PS4).
With the health and safety of all participants at the forefront, the entirety of the 2021 competitive eMLS season will be online. Two clubs are new to eMLS next season – Inter Miami CF and Saint Louis City SC – which puts total club participation at 27. Each Club is represented by a professional FIFA player in all eMLS competitions in a quest to be crowned the best FIFA '21 player in North America. Some Clubs are retaining their FIFA player from last season while other Clubs will be signing new players. The full 2021 eMLS roster will be released on Thursday.
"With an expanded roster of clubs and the return of many of our top competitors, we're excited to announce our 2021 eMLS season," said Camilo Durana, Senior Vice President of Properties and Events, Major League Soccer. "eMLS has become a successful and important part of our annual calendar, enabling our League and clubs to connect with fans across North America and all over the world, while highlighting our most exciting players. With the continued and enhancing support of our partners and increasingly competitive field, this eMLS season promises to be our best season yet."
"The popularity of the eMLS continues to grow as this marquee tournament is another example of FIFA's elevation into a tier one esport," said Brent Koning, Group Director & FIFA Competitive Gaming Commissioner. "Our partnership with MLS and the 27 MLS clubs provides another engaging avenue for attracting new fans and partners to the sport through compelling competition."
The 2021 eMLS season will be comprised of three live-streamed tournaments that each take place over the course of two days, doubling the content hours of the 2020 eMLS season. 
The season will kick off in January with eMLS League Series One presented by Coca-Cola, continue in February with eMLS League Two presented by Coca-Cola and conclude in March with eMLS Cup presented by Coca-Cola. Ahead of each League Series, all 27 Clubs will play in online qualifier games with the top 8 Clubs in points making it to the respective League Series knockout tournament. After League Series concludes, the top 11 Clubs in total points will automatically qualify for eMLS Cup. The remaining 16 Clubs will compete in a Last Chance Qualifier tournament to battle for the final 12th seed of eMLS Cup. The New York Red Bull's eMLS competitor, George Adamou, is the reigning eMLS Cup champion from 2020.
2021 eMLS Season Schedule:
Jan. 16-17 – League Series One
Feb. 13-14 – League Series Two
March 20-21 – eMLS Cup
Fans can tune in to all three competitions (detailed below) on Twitch.tv/MLS, Twitter.com/MLS and MLSsoccer.com.
eMLS is an Official League Partner of the EA SPORTS™ FIFA Global Series – the global competitive FIFA ecosystem – whereby players can advance from the FIFA 21 Global Series Playoffs to the FIFA eWorld Cup. The Global Series shifted to a completely online format and will be region-based in 2021. eMLS is a Tier 1 League Qualifier for the North America region which enables the top three finishers at eMLS Cup to receive direct seats to the PS4™ Global Series North America Regional Playoffs.
eMLS players finished the FIFA 20 global competitive season in strong form and will look to keep up the momentum for FIFA 21. FC Cincinnati's eMLS player, FCC Fiddle, and Atlanta United's eMLS player, Paulo Neto, were champions of the North America and South America EA SPORTS™ FIFA 20 Summer Cups, respectively. With these two trophies, eMLS finished the FIFA 20 season with more regional titles than any other domestic soccer league in the world.
New this season, JLab becomes the official audio and microphone partner of eMLS and competitors will wear JLab Play headphones and use Talk Microphones. eMLS competitions will also feature SCUF Gaming controllers. Specializing in high-performance customized gaming controllers and accessories, SCUF controllers enable gamers to improve their gameplay by completely redefining control.
Cheez-It® & Pringles® are returning as the Official Snack Partner of eMLS and will be the presenting partner of eMLS Player Lounges and eMLS Player Profiles, a digital series highlighting the player's personal stories. PlayStation® continues its partnership as the Official Console Partner. Coca-Cola continues its partnership as the Official Carbonated Beverages and Water Partner and will be the presenting partner of eMLS League Series and eMLS Cup.
For more information on eMLS, including participating clubs and player signings, visit www.MLSsoccer.com/eMLS.
MLS y Electronic Arts anuncian eMLS 2021: nuevo formato en línea que contará con 27 clubes de la MLS, nuevos socios y el doble de horas de transmisión
La eMLS Cup presentada por Coca-Cola, la gran final
de la temporada, será una eliminatoria de liga de
nivel 1 para EA SPORTS™ FIFA '21 Global Series
NUEVAW YORK, N.Y. & REDWOOD CITY, CA (16 de diciembre, 2020 ) – Major League Soccer (MLS) y Electronic Arts (NASDAQ: EA) anunciaron el calendario competitivo y el nuevo formato en lí­nea para la temporada 2021 de eMLS, la liga esports de Major League Soccer. La temporada contará con un premio acumulado de $70,000 y estará encabezada por la eMLS Cup presentada por Coca-Cola a disputarse del 20 al 21 de marzo. La competencia tendrá lugar en EA SPORTS™ FIFA 21 y se jugará exclusivamente en PlayStation®4 (PS4) .
 
Con la salud y la seguridad de todos los participantes como prioridad, la totalidad de la temporada competitiva de eMLS 2021 se disputará en línea. Dos clubes nuevos se sumarán a eMLS la próxima temporada - Inter Miami CF y Saint Louis City SC, lo que será un total de 27 clubes de la MLS. Cada club está representado por un jugador profesional de FIFA en todas las competiciones de eMLS, en la búsqueda por ser coronado como el mejor jugador de FIFA '21 en Norteamérica. Algunos clubes retienen a su jugador de FIFA de la temporada pasada, mientras que otros clubes contratarán con nuevos competidores. La lista completa de eMLS 2021 se dará a conocer el jueves.
 
"Con una lista ampliada de clubes y el regreso de muchos de nuestros principales competidores, nos complace anunciar nuestra temporada de eMLS 2021", dijo Camilo Durana, vicepresidente sénior de propiedades y eventos de Major League Soccer. "eMLS se ha convertido en una parte importante y exitosa de nuestro calendario anual, permitiendo que nuestra liga y clubes se conecten con los fans en Norteamérica y en todo el mundo, al tiempo que destacan a nuestros jugadores más emocionantes. Con el apoyo continuo y mejorado de nuestros socios y un campo cada vez más competitivo, esta temporada de eMLS promete ser la mejor temporada hasta ahora".
 
"La popularidad del eMLS continúa creciendo, ya que este torneo de gran importancia es otro ejemplo de la elevación de la FIFA a un esport de primer nivel", dijo Brent Koning, director de grupo y comisionado de juegos competitivos de la FIFA. "Nuestra asociación con la MLS y sus 27 clubes proporciona otra ví­a atractiva para atraer nuevos aficionados y socios al deporte a través de una competencia apasionante".
 
La temporada de eMLS 2021 estará compuesta por tres torneos transmitidos en vivo que se llevarán a cabo en el transcurso de dos dí­as, duplicando las horas de contenido de la temporada eMLS 2020. La temporada comenzará en enero con la eMLS League Series One presentada por Coca-Cola, continuará en febrero con la eMLS League Two presentada por Coca-Cola y concluirá en marzo con la eMLS Cup presentada por Coca-Cola. Antes de cada League Series, los 27 clubes jugarán eliminatorias en línea. Los ocho mejores clubes clasificados llegarán a la fase eliminatoria de League Series. Una vez que concluya la League Series, los 11 mejores clubes (total de puntos) se clasificarán automáticamente a la eMLS Cup. Los 16 clubes restantes competirán en un repechaje como su última oportunidad para luchar por el puesto número 12 de la eMLS Cup. El competidor de eMLS de New York Red Bull, George Adamou, es el actual campeón de la eMLS Cup de 2020.
 
Calendario de la temporada eMLS 2021:
16-17 enero – League Series One
13-14 febrero – League Series Two
20-21 marzo – eMLS Cup (final)
Los aficionados pueden sintonizar las tres competiciones (detalladas a continuación) a través deTwitch.tv/MLS, Twitter.com/MLS y MLSsoccer.com.
 
eMLS es un socio oficial de la liga de EA SPORTS™ FIFA Global Series, el ecosistema competitivo global de FIFA, mediante el cual los jugadores pueden avanzar de las eliminatorias de FIFA 21 Global Series a la FIFA eWorld Cup. La Global Series cambió a un formato completamente en línea y estará basada por regiones en 2021. eMLS es una eliminatoria de liga de nivel 1 para la región de Norteamérica que permite a los tres primeros clasificados en la eMLS Cup recibir boleto directo para PS4™ Global Series North America Regional Playoffs.
 
Los jugadores de eMLS terminaron la temporada competitiva global de FIFA 20 en buena forma y buscarán mantener el impulso para FIFA 21. El jugador de eMLS de FC Cincinnati, FCC Fiddle, y el jugador de eMLS de Atlanta United, Paulo Neto, fueron campeones de EA SPORTS™ FIFA 20 Summer Cups de Norte y Sudamérica, respectivamente. Con estos dos trofeos, eMLS terminó la temporada de FIFA 20 con más títulos regionales que cualquier otra liga de fútbol nacional del mundo.
 
Como novedad esta temporada, JLab se convierte en el socio oficial de audio y micrófono de eMLS. Los competidores llevarán auriculares JLab Play y micrófonos Talk. Las competiciones de eMLS también contarán con controles SCUF Gaming. Especializados en accesorios y controles de juegos personalizados de alto rendimiento, los controles SCUF permiten a los jugadores mejorar su juego redefiniendo completamente el control.
 
Cheez-It® & Pringles® regresan como el socio oficial de bocadillos de eMLS y serán el socio presentador de eMLS Player Lounges y eMLS Player Profiles, una serie digital que destaca las historias personales de los jugadores. PlayStation® continúa su asociación como socio oficial de consolas. Coca-Cola continúa su asociación como socio oficial de bebidas carbonatadas y agua y será el socio presentador de eMLS League Series y eMLS Cup.
 
Para obtener más información sobre eMLS, incluyendo los clubes participantes y fichajes de jugadores, visite www.MLSsoccer.com/eMLS.