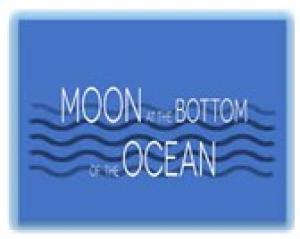 *** Recommended   Moon at the Bottom of the Ocean is an interesting little play that I can't quite classify.  Although it's purported to be a comedy, it's not very funny.  It's about a married couple I couldn't bring myself to like, and the push-pull of their creative angst.  Introduction of a neutral party brought some humor to the story.  By the way, the title has absolutely nothing to do with anything.  3 Spotlights
Moon at the Bottom of the Ocean is a production of Curious Theatre Branch which is celebrating 35 years as an incubator for artists and theater.  The play was written by Brynn Magnus, directed by Jenny Magnus.
Paul (Jeffrey Bivens) is a wanna-be writer who has been working on the great American novel for most of his adult life.  Although he works on it every day, he can't seem to get it finished, suffering endless angst over where it's going.  To make it worse, another writer – Paul thinks he's a hack – is a best-seller. 
Paul's wife, Leslie (Vicki Walden), is a singer who also works in a coffee shop.  Leslie loves to sing to her customers.  After she sang to a famous singer, she was asked to audition for an upcoming recording.   Paul hears how easily this comes to Leslie and just can't understand it, so he starts asking questions.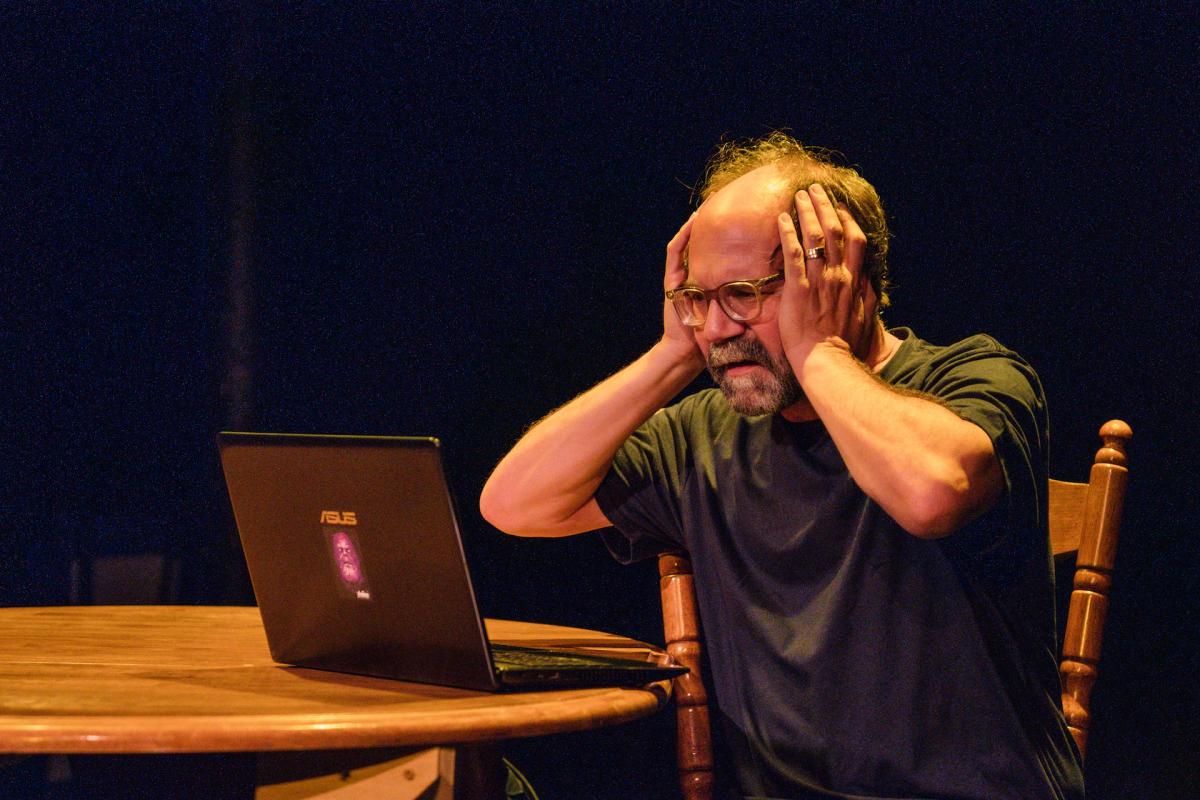 When he learns that that odious writer spends his days writing in the coffee shop where Leslie works, he decides to hire a detective to find out how he does it.  Vera (Julia Williams), the somewhat OCD P.I. he hires explains that it's a process.  Observation eventually will lead to trends. 
Meanwhile, Leslie is crushed.  She couldn't sing at the audition because she froze, mostly due to Paul's relentless questioning about how/why/when/where the music comes from. 
The Curious Theatre Branch production of Moon at the Bottom of the Ocean runs through September 23rd at Chicago Dramatists, 1105 W. Chicago Avenue, Chicago.  Parking is scarce in this neighborhood, so a parking app is suggested. 
Moon at the Bottom of the Ocean runs 90 minutes with an intermission.  Performances are Fridays & Saturdays at 8:00 pm, Sundays at 3:00 pm.  Tickets are priced on a "pay what you can" scale, with a suggested price of $20.  FYI www.curioustheatrebranch.com.