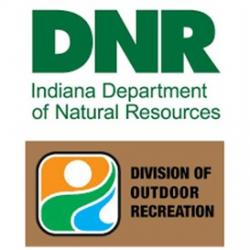 A resident annual entrance pass costs $50. A non-resident annual entrance pass for visitors who live outside the state costs $70. 
Golden Hoosier Passports cost $25 and are available to all Hoosier residents 65 and older.
Need a last minute gift?
Take a First Day Hike on New Year's Day
Welcome 2021 with an Indiana DNR tradition — a First Day Hike on Jan. 1.
First Day Hikes are a healthy way to start the new year and provide a chance to get outside, exercise, and enjoy nature. These hikes have become a tradition for thousands of Hoosiers.
This year, in response to the need to practice social distancing and keep group sizes to those within your personal "bubble", the DNR has created hiking opportunities that allow you to be your own tour guide.
Bald eagle successfully recovered in Indiana
The bald eagle is officially recovered in the state of Indiana. The bald eagle was previously listed as a species of special concern. In 2020, DNR biologists estimated Indiana supported about 300 nesting pairs across 84 counties.
DNR reintroduced bald eagles to the state from 1985–1989, an effort funded by the Indiana Nongame Wildlife Fund. In just 35 years, bald eagles went from nonexistent on the Hoosier landscape to a thriving population statewide. The recovery of the bald eagle is one of the greatest conservation success stories in Indiana.
Deer hunting seasons continue through January
Deer hunting season isn't over just yet. Archery and special antlerless firearms seasons end Jan. 3. The deer reduction zone season will remain open until Jan. 31. Find hunting and trapping season dates online.
Winter Special: 2 nights for 1 at State Park Inns
Winter is a great time to visit the beauty of the parks and enjoy savings at the Inns. From lodge rooms to cabins, inns offer accommodations located in the most beautiful places in Indiana.
Turkey Run, Abe Martin Lodge, and Potawatomi Inn offer cabins as well as lodge rooms.
Stay two nights for the price of one, Sunday–Thursday only, Jan. 3 through Feb. 25, 2021.
Call and reserve at 1.877.LODGES1.
National Day of Service, Jan. 18
On Jan. 18, help celebrate the legacy of Dr. Martin Luther King, Jr. by taking on the 5 gallon challenge at any DNR property across the state.
Bring a small bag or bucket to a DNR property and pick up trash as you enjoy your visit. Your small act of kindness will help keep public lands and waterways healthy and beautiful for people and wildlife.
Find a property to visit on Jan. 18 at on.IN.gov/recfinder.
If you post a picture on Facebook, Instagram, or Twitter, tag Indiana DNR and use #bucketINtrashOUT to share your good work.
Give Adventure Grant: A Doorway to Outdoor Exploration
The Indiana Natural Resources Foundation's Give Adventure grant paves the way for new outdoor recreationalists to experience nature and discover the importance of conservation. Read about the projects this grant has funded thus far.
Educational resources available for living with wildlife
While many animals slow down during the winter months, some are becoming increasingly active. Coyote sightings are more common during wintertime, and other wildlife will be looking for warm places to seek shelter and feed.
Individuals interested in learning more about living with wildlife, whether their intention is to dissuade wild animals from their backyard or invite them in, are encouraged to check out recorded webinars with DNR's urban biologists.
Featured webinars include Living with Wildlife (Backyard Edition), which highlights ways to increase positive interactions with wildlife and help our wild neighbors. A two-part series on Building Backyard Habitat is also available to viewers.
Individuals who have questions about wildlife in their area are always welcome to reach out to their district wildlife biologist.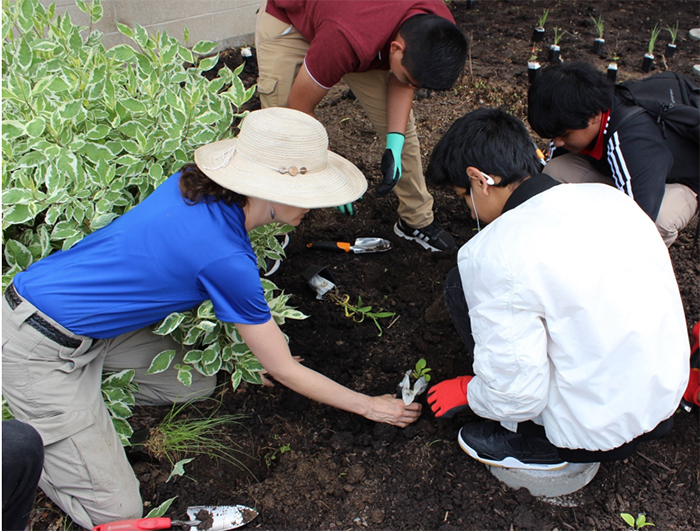 DNR receives two awards
Indiana DNR was recently awarded by the Congressional Sportsmen's Foundation (CSF) and the Midwest Association of Fish & Wildlife Agencies (MAFWA).
DNR received the State Agency of the Year Award by CSF for its work hosting the first Legislative Rendezvous at Atterbury Fish & Wildlife Area.
The event was an opportunity for legislators, conservation partners, and agency staff to participate in recreational shooting at the Atterbury Shooting Complex. One state agency receives the award each year in recognition of their dedication to furthering science-based wildlife management policies, promoting outdoor heritage, and partnering with legislators and members of the hunting and fishing community in their state. Read more.
DNR Fish & Wildlife received the Excellence in Conservation Award from MAFWA for activities including installing native plant habitat at Wendell Phillips School 63 in Indianapolis, a project funded through a partnership with the Indiana Natural Resources Foundation and Reconnecting to Our Waterways.
Fish & Wildlife staff worked alongside Groundwork Indy to install three habitat plantings at the school, provided Project WILD educational materials to the school's educators, hosted a workforce development day for Groundwork Indy at Atterbury Fish & Wildlife Area, and culminated the project with a community festival at Reverend Mozel Sanders Park in Indianapolis. Read more.
Make a difference for the next generation
This holiday season, please consider donating to the Indiana Natural Resource Foundation's year-end campaign. Help us ensure that public lands are accessible, critical habitats are preserved and protected, and educational opportunities are made available to cultivate future Hoosier conservationists.
Get yourself Outdoor Indiana
Is Indiana's best magazine on your list? See highlights of the January/February issue, which features McCormick's Creek State Park, and give your household a gift by subscribing now.
DNR Response to COVID-19
The DNR is committed to ensuring that our guests and staff continue to have safe and memorable outdoor experiences at our state parks, state forests, fish & wildlife areas, nature preserves and state recreation areas in light of COVID-19. We are following the lead of the Indiana State Department of Health and many local county health departments as we monitor the virus and its potential impacts on DNR properties.
VIEW WHAT IS OPEN, CLOSED AND CANCELED >>
The Foundation celebrates and preserves Indiana's natural legacy by raising funds to support the Indiana Department of Natural Resources and its programs.