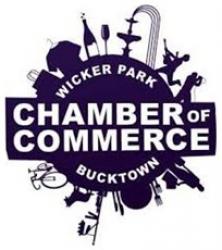 The nonprofit Wicker Park Bucktown Chamber of Commerce announces a new WPB Virtual 5K throughout the week leading up to Small Business Saturday on November 28, 2020. All proceeds support the Chamber's promotion of local businesses during Small Business Saturday and throughout the vital holiday shopping season this year. Plus, starting on Small Business Saturday until December 30, 2020, the second annual Window Wonderland returns with Wicker Park and Bucktown businesses decorating their storefront windows in 2020 themes and offering special deals for holiday shoppers.

This year, the Wicker Park Bucktown Chamber of Commerce invites residents to hit the streets for the first ever WPB Virtual 5K to support local businesses. Participants of all ages are invited and can register online at www.wickerparkbucktown.com. The event sign-up is $35 per adult and $20 per child, which includes a WPB 5K race shirt depicting Team Wicker Park or Team Bucktown, along with all participants' names listed on the back. Adult shirts are tech material long sleeve and child shirts are cotton short sleeve. Plus, all registrants get a virtual goodie bag with coupons from local businesses in Wicker Park and Bucktown.
The week leading up to Small Business Saturday, starting November 23, participants will receive a 5K race map to run whenever they feel safest—but the Chamber encourages racers to run on Small Business Saturday, November 28, and then celebrate by shopping their favorite local gems with in-person, curbside, or delivery options available. There will be two official designated routes for Team Wicker Park and Team Bucktown, running through these business districts.
This year Window Wonderland also returns to the neighborhood, with stores throughout Wicker Park and Bucktown also decorating their windows in 2020 themes. Shoppers can use hashtag #WPBWindowWonderland2020 to vote for the best window of the year. The business voted as having the best window will be announced on the Chamber's social media and receive a special prize. Paired with the window decorations, stores will offer special deals throughout the holiday season, kicking off on Small Business Saturday. A virtual map listing local businesses with special offers can be viewed at www.wickerparkbucktown.com.
The Wicker Park Bucktown Chamber of Commerce serves as a cornerstone of the Wicker Park and Bucktown commercial districts, advancing the financial goals of neighborhood businesses through the creation of a dynamic economic climate, increasing the neighborhood's visibility and viability, and encouraging profitable relationships within the community. The Chamber administers Special Service Area (SSA) #33, guided by a volunteer Commission of SSA taxpayers who serve on active committees. For more information, please visit www.wickerparkbucktown.com.