The MG is a planned, 55-mile off-road trail vision from south Chicago to downtown New Buffalo, MI. The route will connect all Indiana lakeshore communities along the way, and provide visitors several key access points to the Indiana Dunes National Park.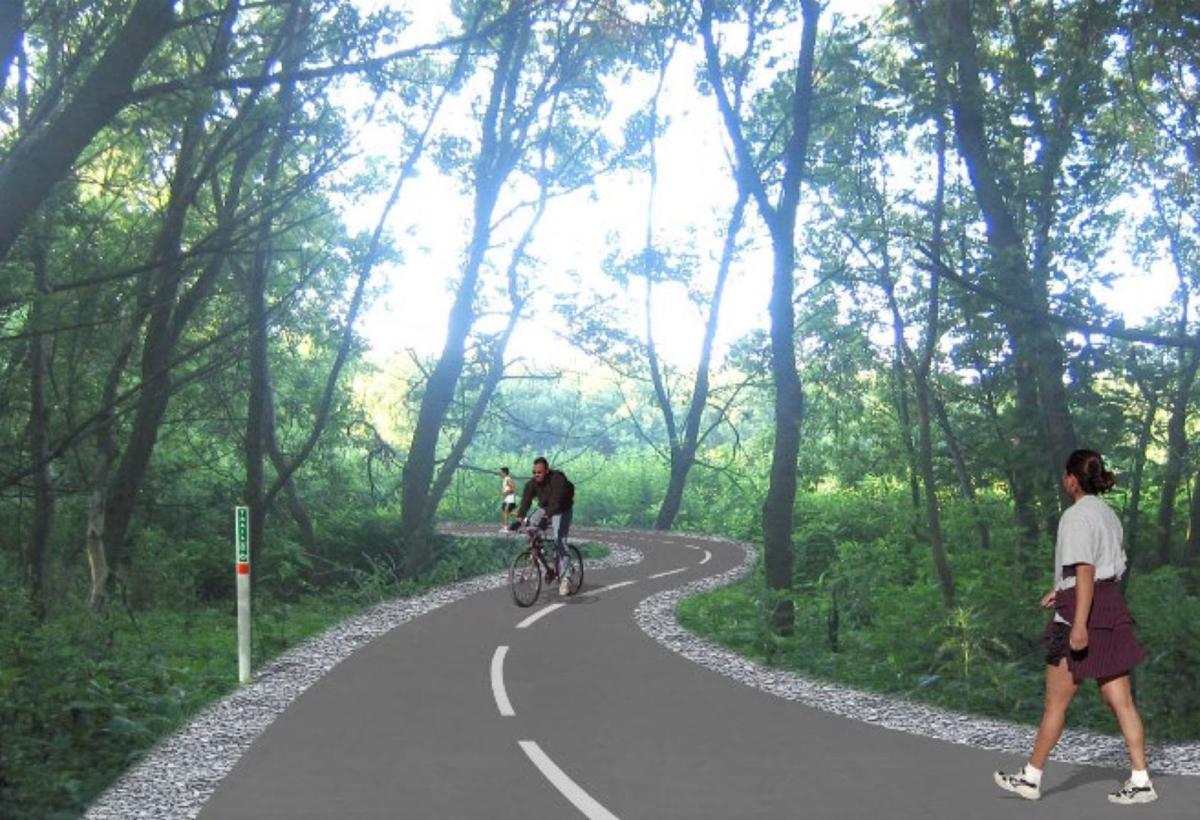 Leaders in Burns Harbor have been passionate to see the MG brought to fruition for several years. They have recognized that the MG will both help connect their own community together, as well as provide a long-needed connection between the east and west landholdings of the National Park. Taken together the MG has the opportunity to become a truly transformative project for the community, and to this end town leaders are planning to route the MG through their new town center development.
Beginning the process to make this connection has been challenging since much of the land needed is not yet developed, and there are significant geographical and infrastructure issues. Of prime note is the route of the Little Calumet River and the steep slopes and adjacent wetlands that accompany it. There is also an existing railroad to work with, and State Road 149 to cross.  
Even with these obstacles, the town has succeeded in securing all the funding necessary to complete their 3-plus mile route. Funding has been secured through a number of avenues including NIRPC, and two sources from the Indiana Dept. of Natural Resources. This includes a $1.7 million award in May of 2019 from the Next Level Trails Program. In all, the trail from east to west will involve a total investment of $3 million.
To learn more, visit the Marquette Greenway Burns Harbor Project.