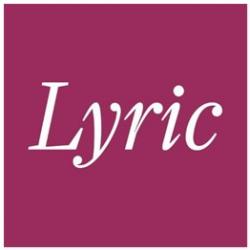 Lyric Opera of Chicago's Patrick G. and Shirley W. Ryan Opera Center is proud to present Pasión Latina, a free virtual concert celebrating Spanish-language music and artistry. Soprano Ana María Martínez will serve as artistic advisor, host, and principal guest artist for the concert, which will comprise a wide selection of Spanish-language music from Puerto Rico, Mexico, Cuba, Guatemala, Argentina, and Spain.
 
What You Need To Know:
A celebration of Spanish-language music: This concert will highlight music by prominent composers from Puerto Rico, Mexico, Cuba, Guatemala, Argentina, and Spain. Selections will include the traditional Mexican folk song La Llorona and a newly arranged rendition of El Cumbanchero (Rafael Hernández Marín) by Ryan Opera Center Music Director Craig Terry, among many others. Members of the Lyric Opera Orchestra will also participate in the concert finale.
A Lyric favorite returns: Puerto Rican-born soprano Ana María Martínez has starred in 12 Lyric productions since 2008, most recently as Cio-Cio-San in Madama Butterfly (2019/20). This Grammy Award winner was recently named the first-ever artistic advisor for Houston Grand Opera and has also received the National Association of Latina Leaders' Groundbreaking Latina in Music award. Martínez will share another facet of her artistry with Lyric audiences online through this celebration of Spanish-language music.
Homecoming for four Ryan Opera Center alumni: The concert will spotlight several distinguished Ryan Opera Center alumni: Mexican-American tenor René Barbera, who has triumphed internationally in several bel canto and Verdi leading roles; Mexican-American tenor David Portillo, whose recent portrayals include Tamino/The Magic Flute (Met, Washington, BBC Proms, Glyndebourne, Frankfurt) and Arbace/Idomeneo (Lyric); Mexican tenor Mario Rojas, who stepped in for an ailing colleague to portray Alfredo/La traviata at Lyric, and was featured in Lyric's Three Queens concert starring Sondra Radvanovksy; and Mexican-American bass-baritone Richard Ollarsaba, acclaimed in multiple American productions as Escamillo/Carmen and as a finalist in the 2019 BBC Cardiff Singer of the World competition.
Shining up-and-coming stars: The concert will also feature two current Ryan Opera Center Ensemble members—Mexican soprano Denis Vélez and Puerto Rican baritone Ricardo José Rivera. Vélez is a national winner of the 2020 Metropolitan Opera National Council Auditions and Rivera has performed to great acclaim at Lyric in recent seasons, including Schaunard in La bohème and stepping in as Sharpless in Madama Butterfly.
World-class piano accompaniment: Performances will be accompanied by Craig Terry, the Grammy-Award winning music director of the Ryan Opera Center; and Chris Reynolds, first-year Ensemble pianist.
Sharing the stories of our artists: Interspersed throughout the virtual concert will be conversations among some of the artists and soprano Ana María Martínez on their connections to the pieces they are singing and the impact that music has had on them throughout their lives.
A recommitment from Lyric: Pasión Latina emphasizes Lyric's recommitment to representing diverse voices on its stage and offering opportunities for Latinx singers to showcase their range of artistry. Lyric is thrilled to present its first mainstage Spanish-language opera, Florencia en el Amazonas, in the 2021/22 Season. (The two previous mariachi operas premiered and presented by Lyric comprise their own hybrid category.)
From the stage to the screen: In an unprecedented year without any mainstage productions, Lyric is thrilled to be able to present an ongoing selection of digital programming and virtual concerts.
Virtual premiere: December 13, 2020, at 6:00 pm CT on Lyric's Facebook and YouTube channels
80 minutes, including musical selections and artists' conversations.
Performed in Spanish and English with Spanish and English closed captions.
For more information, visit lyricopera.org/pasionlatina or call 312-827-5600.
Sunday, December 13 @ 6:00pm
Available to stream on Lyric's YouTube or Facebook
RSVP to the virtual concert below to receive images and additional information.
About the Ryan Opera Center
The Patrick G. and Shirley W. Ryan Opera Center is Lyric's preeminent artist-development program that nurtures the talents of some of the most promising operatic singers and pianists of each generation. The program's Ensemble members earn their coveted spot by successfully auditioning among more than 400 artists worldwide. Its alumni are among the dominant names in opera today. Donor generosity ensures continued unparalleled training, performance experience, and professional readiness of Ensemble members. This highly competitive program, established in 1974, is honored to enjoy the support of acclaimed soprano Renée Fleming as Advisor, along with full-time staff Director Dan Novak, Music Director Craig Terry, and Director of Vocal Studies Julia Faulkner.
For more information, visit lyricopera.org/ryanoperacenter.
About Lyric
Lyric Opera of Chicago is committed to redefining what it means to experience great opera. The company is driven to deliver consistently excellent artistry through innovative, relevant, celebratory programming that engages and energizes new and traditional audiences.
Under the leadership of General Director, President & CEO Anthony Freud, Music Director Sir Andrew Davis, Music Director Designate Enrique Mazzola, and Special Projects Advisor Renée Fleming, Lyric is dedicated to reflecting, and drawing strength from, the diversity of Chicago. Lyric offers, through innovation, collaboration, and evolving learning opportunities, ever-more exciting, accessible, and thought-provoking audience and community experiences. We also stand committed to training the artists of the future, through The Patrick G. and Shirley W. Ryan Opera Center; and to becoming increasingly diverse across our audiences, staff, programming, and artists—magnifying the welcoming pull of our art form, our company, and our city.
Through the timeless power of voice, the splendor of a great orchestra and chorus, theater, dance, design, and truly magnificent stagecraft, Lyric is devoted to immersing audiences in worlds both familiar and unexpected, creating shared experiences that resonate long after the curtain comes down.
Join us @LyricOpera on Twitter, Instagram, and Facebook. #Lyric2021 #LongLivePassion
For more information, visit lyricopera.org.