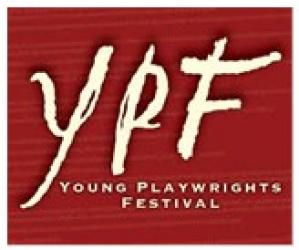 Pegasus Theatre Chicago proudly presents the 34th Young Playwrights Festival (YPF) which selects winning high school-age scribes to apprentice with theatre professionals to workshop and produce their plays. The 2021 Festival features three one-act plays sharing at their core a mystery discovered, unearthed or realized. Written by students from Kenwood Academy, Lane Tech College Prep and The University of Chicago Laboratory Schools, the 34th YPF streams virtually January 7 - 31, performed in tandem Thursdays - Sundays.
School matinee performances are available for teachers via ypf@pegasustheatrechicago.org. Opening ceremony is Sunday, Jan. 10 at 2 p.m. Ticket holders have 48 hours access to YPF and content is available until Sunday at 11:59 p.m. each weekend. Tickets are $20 for adults and $12 for students ages 22 and under, available at PegasusTheatreChicago.org. 
Professionally produced by Pegasus Theatre Chicago, YPF is the second oldest such festival in the country. This annual competition enhances language arts, encourages independent, high-level thinking, strong personal values and influences career development for Chicago's teens. YPF routinely receives more than 500 submissions from Chicago area teens, three of which are selected for production.
This year's winning plays are:
"A Lady's Facade" by Aisha Ziad, University of Chicago Laboratory Schools, Teacher-Christine Himmelfarb | directed by Reshmi Hazra Rustebakke
After being fired, fine arts historian and curator Hayley tries to earn her job back when she uncovers a secret behind the Mona Lisa that could change history. 
"Containment" by Lincoln Gaw | Lane Tech College Prep, Teacher-Brian Telles | directed by Alex Levy
In this satire, Ohio has invaded its neighboring states, spreading like a plague, and the Centers for Disease Control has dispatched armed rapid response teams to the Illinois border to try and contain the threat.
"These Glass Lives" by Jake Florell, Kenwood Academy, Teacher-Jon Nemeth | directed by ILesa Duncan
A panicked teen sneaks into a man's home seeking refuge as police are actively pursuing a suspect. The two men discover the fragile nature of their connection.
DIRECTOR BIOS
RESHMI HAZRA RUSTEBAKKE – A Lady's Facade
Rustebakke is a multi-faceted film and theater maker. She works creatively developing new work, and also directing, producing, and production managing many varieties of shoots and plays. She has worked at The Vineyard, Playwrights Horizons Theatre, New York Theatre Workshop, TimeLine Theatre, Chicago Shakespeare Theater, Free Street, and many more. She is the co-director of critically acclaimed BRUJOS, and director for FOBia, The Haven, Ethel and Agnes, Geeta's Guide to Moving on, and several more projects in development. She has her BFA from New York University, Playwrights Horizons Theatre School. During her time in New York, she received the Robert Moss Directing Fellow at Playwrights Horizons Theatre, as well as the Artist of Color Fellowship at New York Theatre Workshop. 
ALEX LEVY – Containment
Levy has directed several shows for Pegasus including numerous productions of YPF. Levy is currently the Artistic Director of 1st Stage in Northern Virginia. Since joining 1st Stage, the company has won several awards including the American Theatre Wing's "National Theatre Company Grant" and was named "One of America's most impressive smaller theater companies" by The Wall Street Journal. In 2020, 1st Stage won five Helen Hayes Awards including "Outstanding Production." Levy is a three time Helen Hayes Award nominee for best director and his production of Lobby Hero was named best regional revival of 2016 by The Wall Street Journal. Levy previously served as the Artistic Director of Ballybeg Theatre in New York City and the managing director of The Watts Village Theater Company in Los Angeles. In March 2017, his award winning play Safe at Home was produced at Mixed Blood Theater at CHA Field, the home of the St. Paul Saints in St. Paul, Minnesota. Formerly artistic director at Pegasus, Levy holds an MFA in Directing from The University of California-Los Angeles.
ILESA DUNCAN – These Glass Lives
Duncan is the executive/producing director at Pegasus Theatre Chicago and the artistic director at Lifeline Theatre. She recently directed Lifeline's Middle Passage, (Jeff Award – Scenic plus 5 other nominations) and Neverwhere. For Pegasus, she directed Jeff-Nominated productions of Eclipsed, including its remount at Theatre on the Lake in the summer 2019, Shakin the Mess Outta Misery (also BTAA-award, Ensemble), and the world premiere of Rutherford's Travels. Duncan has also worked with The Goodman, Writers Theatre, Victory Gardens Theater, Congo Square, Rivendell Theatre Ensemble, Stage Left, Chicago Dramatists, as well as Contemporary American Theatre Company (Ohio). The Alliance Theatre (Atlanta), Arena Stage (Washington DC) and Lincoln Center Theater (New York). Duncan's creative nonfiction short stories have been published (Columbia College Chicago) and she's written poems and screenplays. For the stage, she co-adapted Middle Passage from the National Book Award-winning novel, co-wrote and directed Blakk Love: Storeez of A Darker Hue and the devised project Do You See What I'm Saying for Chameleon.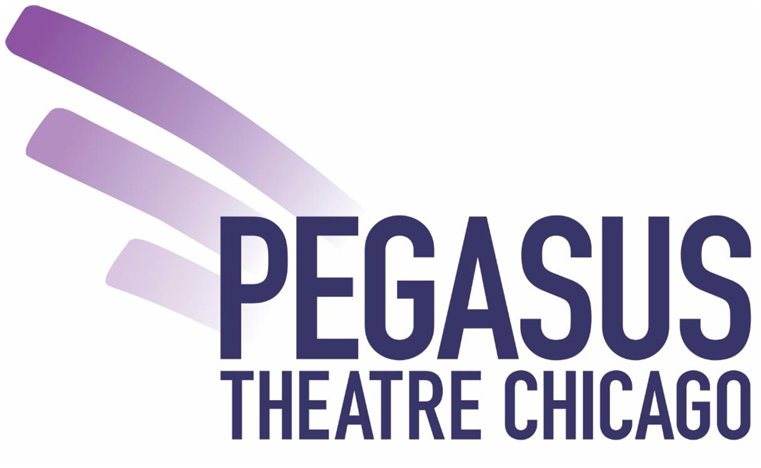 ABOUT PEGASUS THEATRE CHICAGO
Pegasus Theatre Chicago has been a mainstay in the Chicago theater community for more than four decades. Its mission is to champion new, authentic voices and produce boldly imaginative theatre primarily by and about black, indigenous or other people of color (BIPOC). Home of the Young Playwrights Festival, the company promotes cultural equity while celebrating diversity, inclusion, and first voice.
Pegasus is also committed to initiating important conversations through the arts with strong community engagement and socially relevant programming, including the Young Playwrights Festival for high school-age scribes. Pegasus Theatre Chicago has received 77 Joseph Jefferson Awards since its inception.
The 34th Young Playwrights Festival streams January 7-31, 2021 Thursdays - Sundays. Ticket prices are $20 for adults and $12 for students 22 and under. Ticket holders have 48 hours access to YPF and content is available until Sunday at 11:59 p.m. each weekend.Tickets/passes are available for purchase by visiting Pegasustheatrechicago.org or emailing boxoffice@pegasustheatrechicago.org.
The 34th Young Playwrights Festival is made possible with the generous support of The MacArthur Fund at the Richard Driehaus Foundation, the Gaylord & Dorothy Donnelley Foundation, The David & Reva Logan Foundation, the Lloyd A. Fry Foundation, Polk Bros. Foundation, the National Endowment for the Arts, the Illinois Arts Council Agency and the Department of Cultural Affairs and Special Events (DCASE).