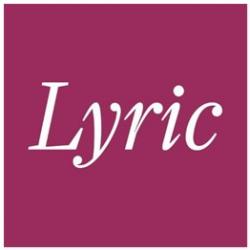 Anthony Freud, Lyric Opera of Chicago's general director, president & CEO, announced additional new programming today following the cancellation of all 2020/21 Season live mainstage performances, in accordance with ongoing 2020 health considerations and regulations. "In this unusual and challenging year, I am proud that Lyric has continued to find ways to innovate and reach our audiences virtually," says Freud. "Each of our presentations this season reflect components of Lyric's past, present, and future, and have successfully allowed us to remain in the hearts and minds of our Lyric family amidst global tragedy."
In addition to the previously announced drive-through immersive experience Twilight: Gods (inspired by Richard Wagner's opera Götterdämmerung, conceived and directed by Yuval Sharon, in partnership with Michigan Opera Theatre), Lyric will also premiere several other virtual concerts and programs.
Lyric's upcoming offerings and experiences for audiences around the world include:
Pasión Latina — The Patrick G. and Shirley W. Ryan Opera Center will present a free concert celebrating music of the Spanish-speaking world, with acclaimed Puerto Rican-born soprano Ana María Martínez serving as artistic advisor, host, and principal guest artist. Pasión Latina will also feature prominent Ryan Opera Center alumni—Mexican-American tenor René Barbera, Mexican-American tenor David Portillo, Mexican tenor Mario Rojas, and Mexican-American bass-baritone Richard Ollarsaba—along with two current Ryan Opera Center Ensemble members—Mexican soprano Denis Vélez and Puerto Rican baritone Ricardo José Rivera. The concert repertoire includes a wide range of selections from across the globe chosen by the artists, including music from Puerto Rico, Mexico, Cuba, Guatemala, Argentina, and Spain. The singers will perform with Craig Terry, the Grammy-Award winning pianist and music director of the Ryan Opera Center; Chris Reynolds, current Ensemble pianist; and members of the Lyric Opera Orchestra, who will participate in the concert finale. (Premiering December 13, 2020, at 6:00 pm CT on Lyric's YouTube and Facebook. Note that this was the original date for Attila Highlights in Concert: Explore More with Enrique Mazzola, which has been moved to 2021.)
Creating The Factotum — Lyric is thrilled to follow the development of a new opera that transcends the limits of traditional repertoire. Over the past few months, Ryan Opera Center alumnus Will Liverman and DJ/recording artist K. Rico have been completing the first draft of The Factotum, a reimagining of Rossini's The Barber of Seville that places the story in a present-day Black barbershop in Chicago, combining operatic singing with hip-hop, barbershop, gospel, funk, neo soul, and R&B. Lyric's Ryan Opera Center will workshop The Factotum in December; the behind-the-scenes process of creating the new work will be documented by Chicago filmmaker Raphael Nash and shared with audiences in early 2021.
Sole e Amore (Sun and Love) — This engaging virtual recital will be curated, hosted, and accompanied by Enrique Mazzola, Lyric's music director designate, in collaboration with The Patrick G. and Shirley W. Ryan Opera Center. Featuring songs by beloved Italian opera composers, including Rossini, Donizetti, Bellini, Verdi, Puccini, and Mascagni, Sole e Amore is a tremendously special opportunity for the members of the Ryan Opera Center Ensemble to perform with Maestro Mazzola at the piano. "I couldn't be more thrilled to present these lesser-known songs from some of my favorite Italian composers with the incredibly gifted Ryan Opera Center artists," says Mazzola. "It's a joy to discover and share musical gems by composers whose operas we know and love so well. These are works that have helped shape me into the conductor and music lover that I am today." (Premiering Sunday, February 21 at 6:00 pm CT on Lyric's YouTube and Facebook.)
Additionally, audiences may continue to enjoy content from our ongoing digital programs Lawrence Brownlee and Friends: The Next Chapter (available through 1/31/21); For the Love of Lyric (available through 12/13/20); Breaking Down the Score with Maestro Enrique Mazzola; and a series of Master Classes with Music Director Sir Andrew Davis and members of the Ryan Opera Center.
There will be additional programming to come in Lyric's current season; announcements and opportunities to enjoy more music and behind-the-scenes content will be coming soon. "Our adapted season has been made possible, in part, by the generous support of Lyric's subscribers, donors, and production sponsors, which has enabled us to pivot our programming and keep music and opera alive," says Freud. "Stay tuned for more from Lyric."
These projects are generously made possible by Patricia A. Kenney and Gregory J. O'Leary.
About the Ryan Opera Center
The Patrick G. and Shirley W. Ryan Opera Center is Lyric's preeminent artist-development program that nurtures the talents of some of the most promising operatic singers and pianists of each generation. The program's Ensemble members earn their coveted spot by successfully auditioning among more than 400 artists worldwide. Its alumni are among the dominant names in opera today. Donor generosity ensures continued unparalleled training, performance experience, and professional readiness of Ensemble members. This highly competitive program, established in 1974, is honored to enjoy the support of acclaimed soprano Renée Fleming as Advisor, along with full-time staff Director Dan Novak, Music Director Craig Terry, and Director of Vocal Studies Julia Faulkner.
For more information, visit lyricopera.org/ryanoperacenter.
About Lyric
Lyric Opera of Chicago is committed to redefining what it means to experience great opera. The company is driven to deliver consistently excellent artistry through innovative, relevant, celebratory programming that engages and energizes new and traditional audiences.
Under the leadership of General Director, President & CEO Anthony Freud, Music Director Sir Andrew Davis, Music Director Designate Enrique Mazzola, and Special Projects Advisor Renée Fleming, Lyric is dedicated to reflecting, and drawing strength from, the diversity of Chicago. Lyric offers, through innovation, collaboration, and evolving learning opportunities, ever-more exciting, accessible, and thought-provoking audience and community experiences. We also stand committed to training the artists of the future, through The Patrick G. and Shirley W. Ryan Opera Center; and to becoming increasingly diverse across our audiences, staff, programming, and artists—magnifying the welcoming pull of our art form, our company, and our city.
Through the timeless power of voice, the splendor of a great orchestra and chorus, theater, dance, design, and truly magnificent stagecraft, Lyric is devoted to immersing audiences in worlds both familiar and unexpected, creating shared experiences that resonate long after the curtain comes down.
Join us @LyricOpera on Twitter, Instagram, and Facebook. #Lyric2021 #LongLivePassion
For more information, visit lyricopera.org.