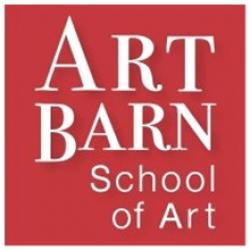 Art Barn School of Art is pleased to announce that a full complement of in-person classes for adults and children will be offered through the summer. 
Art Barn is hosting a Creativity Lab on Saturdays for kids ages 5-9 during August, starting August 7.
Adult classes continue through the summer with an All Media class on Thursday mornings and the Art Barn's popular Open Studio on Tuesday and Friday afternoons. Our popular Wednesday Watercolor class will resume on August 18 from 1pm to 3:30. Introduction to Ceramics will be offered Tuesday evenings beginning August 3; and a beginner/intermediate ceramics class on Tuesday evenings beginning on September 7.
Guest Artist Workshops are designed to help adult students improve specific skills in an immersive group environment plus provide opportunities for networking with artists from the community and other areas of the country. Workshops provide access to teaching artists with national and international reputations to the local community.  On July 29 Alan Larkin (pictured) led a 4-day Drawing Bootcamp which will introduced students to exercises that will strengthen mastery of each skill. The workshop was an eye-opening experience for complete beginners as well as seasoned artists.  On August 26 Mark Vander Vinne will begin a 4-day oil composition workshop that will show how to create harmony through the use of value, shape and color. Our final guest artist of the season, Peggy Macnamara, Chicago Field Museum Artist in Residence, will be teaching Birds in Watercolor on October 2. This project is supported in part by the National Endowment for the Arts.
Offerings for Fall are also open for registration and include the return of figure drawing which provides a key step in developing one's artistic skill set.  Pastel, watercolor and ceramics are also available. Mindy Milan returns to teach a Holiday Glass Workshop November 13 where participants can create small and medium sized glass pieces to keep or to give.
Those curious about what we have to offer are encouraged to come to Art Blitz on September 18 and 19 from 11:00am to 5:00pm both days. The event provides an engaging schedule of demonstrations and hands-on art activities for children and adults and will also include our spectacular sunflower garden, live music, food, mini classes, artist booths, an exhibition of artwork from our permanent collection, and fun for all ages. The 5th annual Art Blitz event helps Art Barn highlight its educational art offerings with live demonstrations and exhibitions of regional art, and collaborations with other arts organizations. The festival is designed to encourage visitors and residents of all ages to actively engage in various art activities.  Art Barn's retreat-like atmosphere provides plenty of inspiration for creative minds. Admission and parking are free.
To learn more about educational offerings and events, visit www.artbarnschool.org or call the office at 219-462-9009.
ABOUT ART BARN SCHOOL OF ART
Art Barn School of Art is dedicated to fostering a love of art in its unique 69-acre environment in Porter County, IN.  The Art Barn offers a full range of art education classes for children and adults and is a venue for performing arts and weddings. In the Spring, the Art Barn walls fill floor to ceiling for the annual Juried Art Exhibition (with a 27-year history). In September, Art Barn hosts it's annual outdoor Art Blitz which engages visitors in art-making, demonstrations, live music and food.