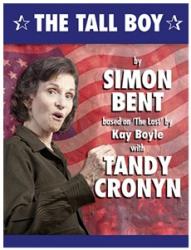 After World War II ended, there were at least 11 million people displaced from their home countries - some were refugees from eastern Europe, some were released from Nazi concentration camps, some were children.  It was a monumental task to resettle all these people.  It was especially difficult with children.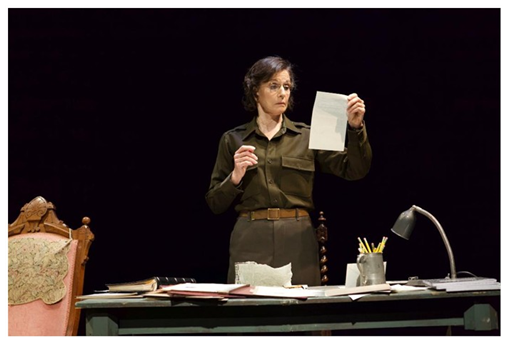 Cronyn's character had never worked with children, but the Army put her in charge of a displaced persons home for children anyway.  She talked about the challenge of dealing with these children who'd been traumatized by war –  many having seen their families killed, their villages bombed, the horrors of the concentration camps.  Very young children didn't know their own names or birthdates, much less their parents' names or where they'd lived before. 
One day, an army trucked dropped off three teenaged boys, a 12-year-old Italian, a 14-year-old Pole and a 16-year-old Czech, who'd been army mascots.  All three, who spoke English like native Americans, regarded the home as a way station on their way to America.  They'd been sure they'd board a troop ship with 'their' units, but that didn't happen.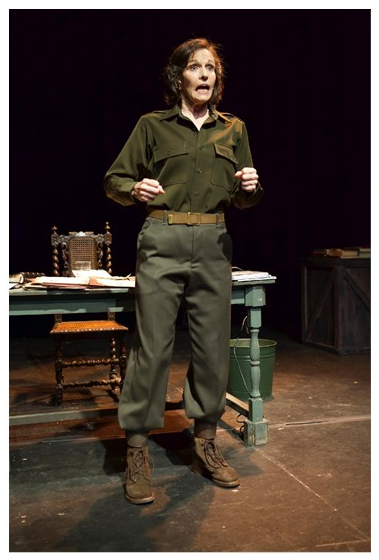 The 14-year-old, who spoke with a Brooklyn accent, was very suspicious of everyone at the home, and refused to even come in.  After hanging around in the barn for couple of days, he took off, never to be seen again. 
Within a day or so, the 12-year-old was playing with the other children and even started speaking Italian.  He was pretty sure his parents had been killed, and didn't think he had any family left at all.  After a search, they found his grandparents and he was sent back to Italy.
The tall boy had seen his parents killed, and was pretty sure everyone in their village had been killed.  He'd been 'adopted' by a soldier named Charlie who'd taught him to read and write and trained him as an auto mechanic.  Charlie tried to adopt the boy for real so he could take him to America, but the army wouldn't allow it.  He wrote letters to the boy, to the matron and to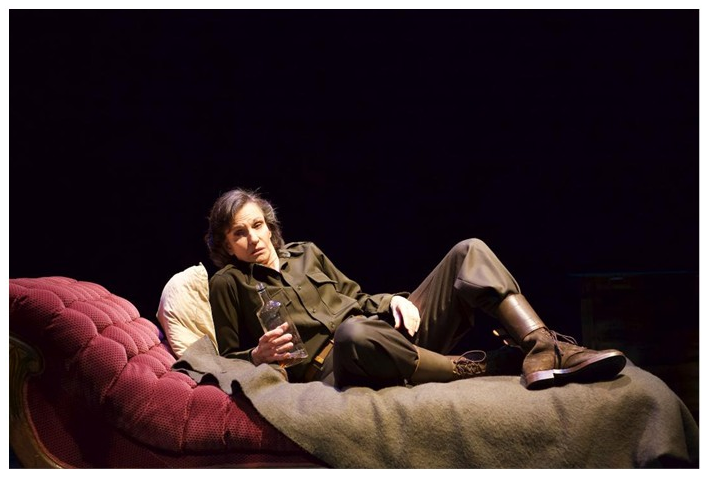 anyone else he thought might help, offering to adopt the boy. 
The boy, who clearly loved Charlie and missed him desperately, kept himself busy working on the home's motor pool.  Eventually, the matron had to explain that it was against the law for Charlie to adopt the boy because Charlie wasn't white. 
"The Tall Boy" runs through December 15th at Stage 773, 1225 W. Belmont Ave., Chicago.  Valet parking is available.  Running time is 70 minutes, no intermission.  Remaining performances: Friday, December 13th at 8:00 pm; Saturday, December 14th at 3:00 and 8:00 pm; and Sunday, December 15th at 3:00 pm.  Tickets range from $35-$39.  FYI (773) 327-5252 or www.stage773.com.