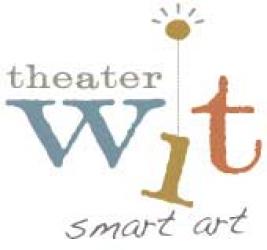 Chicago, get ready for the return of live theater that couldn't be more of the moment.
Theater Wit, 1229 W. Belmont Ave. in Chicago's Lakeview community, returns to live shows on August 27 with Anne Washburn's "Mr. Burns, a post-electric play", a brilliantly creative play that asks, "What's left when everything is taken away?"
Or, the same question that's been on everyone's minds the past 16 months.
A paean to the restorative power of live theater and the resilience of Bart Simpson through the ages, Mr. Burns is an animated, hilarious exploration of how one generation's pop culture might evolve into the mythology of another's.
The story begins right after a global catastrophe. Life as we know it has ended. Small bands of survivors have banded together for safety. They travel in pods to keep the pilot light of civilization burning. But one pod's path to redemption is as unexpected as it is inevitable. 
Wit's 2015 Chicago premiere of Mr. Burns was one of the company's most acclaimed productions ever, and post-pandemic, it couldn't be more prescient. Wit's new production revival also reunites many of the original cast and creative team.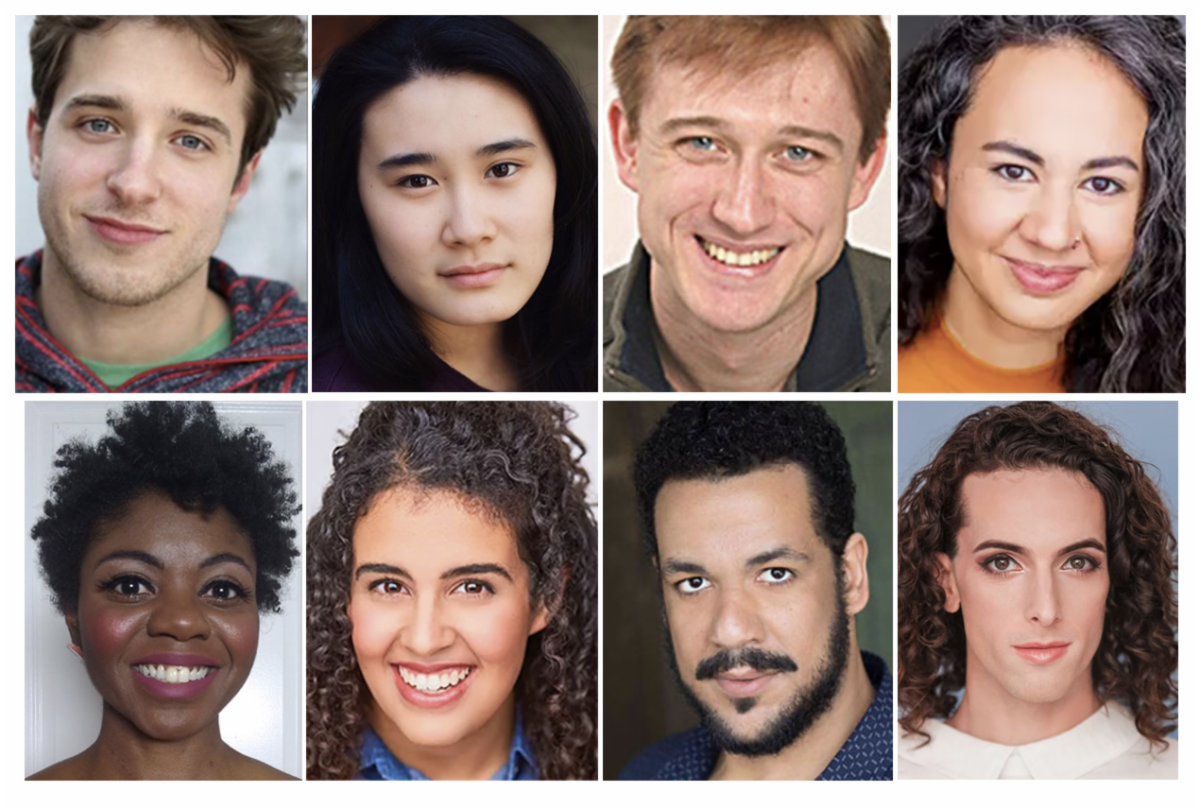 Theater Wit's Mr. Burns, a post-electric play features (top, from left) Daniel Desmaris, Eileen Doan, Andrew Jessop, Tina Muñoz Pandya, (bottom) Leslie Ann Sheppard, Ana Silva, Jonah D. Winston and Will Wilhelm.
Theater Wit Artistic Director Jeremy Wechsler is thrilled to be back directing. Returning cast members Daniel Desmaris, Andrew Jessop, Tina Muñoz Pandya and Leslie Ann Sheppard are joined by Eileen Doan, Ana Silva, Jonah D. Winston and Will Wilhelm, each making their Theater Wit debut.
Music is by Michael Friedman. The production team includes Eugene Dizon, musical director; Brigitte Ditmars, choreography; Joe Schermoly, set; Heather Gilbert, lights; Mara Blumenfeld, costumes; Jonathan Berg-Einhorn, props; David Woolley, fight choreography; and, Katie Klemme, stage manager.
Previews of Mr. Burns run August 27-September 5: Thursday, Friday and Saturday at 7 p.m.; Sunday at 2:30 p.m. Previews are $20-$30. Press opening is Wednesday, September 8 at 7 p.m. Regular performances start September 10: Wednesday, Thursday, Friday and Saturday at 7 p.m.; Sunday at 2:30 p.m. Regular performances are $36-$54. Mr. Burns is being presented in an open run.
Theater Wit is located at 1229 N. Belmont Ave., in the Belmont Theatre District in Chicago's Lakeview neighborhood. For tickets and information, visit TheaterWit.org or call (773) 975-8150. 
Note: Everyone (including audience members) at Theater Wit is required to be vaccinated to enter the building. Each audience member over 11 years of age must show proof of vaccination at the door for admittance. Electronic photos and copies are acceptable. If you are unable to be vaccinated for any reason, you may show negative results from a PCR test for COVID-19 administered in the last 48 hours as an alternative. Unvaccinated patrons must remain masked for the duration of their visit. Visit TheaterWit.org for more details.
What the critics said about Wit's 2015 Chicago premiere of Mr. Burns 
Theater Wit's 2015 world premiere of Mr. Burns, a post-electric play. Pictured are original cast members (front, from left) Leah Urzendowski as Marge, Daniel Desmaris as Homer, (back), Andrew Jessop as Bart and Christina Hall as Lisa. Credit: Charles Osgood.
★★★½ "A significant narrative and emotional achievement! A very distinct kind of thrill, the one that kicks in when you have absolutely no idea where a play is going, except that it is not likely to any place you recall being before in a theater."   - Chris Jones, Chicago Tribune
"Simply electrifying. The cast is stellar, and the play is unlike anything else."   - Alex Huntsberger, New City
"A true work of art. Top-notch, brilliantly creative. Really damn entertaining. A joy to watch."   - Elee Schrock, Broadwayworld.com
Playwright and director biographies
Anne Washburn's plays include Mr. Burns, 10 Out of 12, Shipwreck, The Internationalist, A Devil at Noon, Apparition, The Communist Dracula Pageant, I Have Loved Strangers, The Ladies, The Small and a transadaptation of Euripides' Orestes. Her work has been produced by Theater Wit, 13P, Actors Theater of Louisville, American Repertory Theatre, Cherry Lane Theatre, Clubbed Thumb, The Civilians, Dixon Place, Ensemble Studio Theater, The Folger, London's Gate Theatre, Playwrights Horizons, NYC's Soho Rep, DC's Studio Theater, Two River Theater Company, NYC's Vineyard and Woolly Mammoth. Awards include a Guggenheim, a NYFA Fellowship, a Time Warner Fellowship, Susan Smith Blackburn finalist, and residencies at MacDowell and Yaddo. She is an associated artist with The Civilians, Clubbed Thumb, New Georges, and is an alumna of New Dramatists and 13P. She is currently commissioned by MTC, Playwrights Horizons, Soho Rep, and Yale Rep.
Jeremy Wechsler is a veteran director with over 50 productions. His work has been nominated for and won multiple awards for design, performance, adaptation and best new play. His credits at Theater Wit include Anne Washburn's Mr. Burns and 10 Out of 12, Joshua Harmon's Admissions and Bad Jews, Will Eno's The Realistic Joneses, Eric John Meyer's The Antelope Party and Mat Smart's Naperville. Other memorable productions include Wit's election night reading of The Trump Card by Mike Daisey, The New Sincerity by Alena Smith, Madeline George's The (curious case of the) Watson Intelligence and Seven Homeless Mammoths Wander New England, and that show's summer remount at Art Square Theatre in Las Vegas. He also staged Wit's acclaimed Completeness and The Four of Us by Itamar Moses, Tigers Be Still  by Kim Rosenstock, This by Melissa James Gibson, Spin by Penny Penniston, Feydeau-Si-Deau by Georges Feydeau, Men of Steel by Qui Nguyen, Thom Pain (Based on Nothing) by Will Eno, Two for the Show by James Fitzpatrick and Will Clinger and The Santaland Diaries. 
What's next at Theater Wit?
In addition to Mr. Burns, Theater Wit's three-play, 2021-22 season includes two Chicago premieres:
"Who's Holiday!"
A Chicago premiere
by Matthew Lombardo
directed by Christopher Pazdernik
Performances: November 26-December 26, 2021
Tickets: $20-$35
Who's Holiday! is a wildly funny and heartfelt adults-only comedy that tells the story of Cindy Lou Who as she recalls that Christmas Eve she first met the Grinch and the twisted turn of events her life has now taken.
Who's Holiday! arrives in Chicago not without some controversy. Playwright Matthew Lombardo was locked in a legal battle with Dr. Seuss Enterprises over accusations of copyright infringement, delaying the play's 2017 world premiere at New York's Westside Theater for nearly year. Ultimately, a U.S. District Court ruled in favor of Lombardo, citing his depiction of a now 45-year-old Cindy Lou Who living in a beat-up trailer in the snowy hills of Mount Crumpit as "fair use."
"A raunchy riff on Dr. Seuss's yuletide tale …The little tyke has become a bottle-blonde adult who spends her days in a trailer appointed with Airstream functionality and seasonal kitsch…brassy, very funny…a holiday offering that dirties up Christmas while ultimately reveling in its spirit."   - Elisabeth Vincentelli, New York Times
"This irreverent, adults-only sequel…dares to be as tasteless as possible while replicating Seuss's trademark rhythms…flawless…juggling comedy, musical interludes, and audience interaction."   - Regina Robbins, Time Out New York
Madeleine George (left) and Kelli Simpkins
Hurricane Diane
A Chicago premiere
by Madeleine George
directed by Jeremy Wechsler
starring Kelli Simpkins
Opens June 2022
Audience favorite Madeleine George (Seven Homeless Mammoths Wander New England and The (curious case of the) Watson Intelligence) returns for another collaboration in Wit's Chicago premiere of her hilarious evisceration of the blind eye we all turn to climate change, even (or especially) in our own backyards.
Sure, Diane may be a charming butch permaculture gardener, but she's also the Greek god Dionysus returned to the modern world to avert the coming apocalypse. And where better to begin than with four housewives in a New Jersey cul-de-sac?
"Madeleine George's fantastic, heartbreaking Hurricane Diane is a comedy in the most ancient, expansive sense... plying us with laughter until we're tipsy, then lovingly, ruthlessly slipping in the knife. Hilarious, shattering, and full of keen observation and profound human affection, the play both lifts us up and wrings us out."  - The Vulture
About Theater Wit
Theater Wit, Chicago's "smart art" theater, is located at 1229 N. Belmont Ave., in the Belmont Theatre District in Chicago's Lakeview community. Theater Wit is a major hub of Chicago's neighborhood theater scene, where audiences enjoy a smorgasbord of excellent productions in its three, 99-seat spaces, see a parade of talented artists and mingle with audiences from all over Chicago.
To purchase tickets, a Theater Wit Membership or to inquire about Flex Pass options, visit TheaterWit.org, send email to info@theaterwit.org, or call the Theater Wit box office, 773.975.8150.