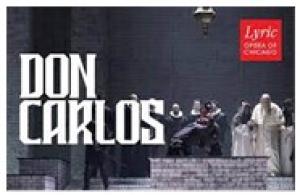 ***RECOMMENDED***   You may have heard of the old jazz standard "What a Difference a Day Makes." Well, it can also be said that more than a mere 24 hours can alter how we perceive something or how we may process it. A particular language can make a major difference as well, as evidenced with Lyric Opera of Chicago's latest "Don Carlos." This is the very first time that Lyric is presenting Verdi's epic work in the 1886 five-act version in French and the one that the composer himself believed to be the most complete. The four-act version sung in Italian is most frequently encountered and has been performed multiple times at Lyric in the past.  3 SPOTLIGHTS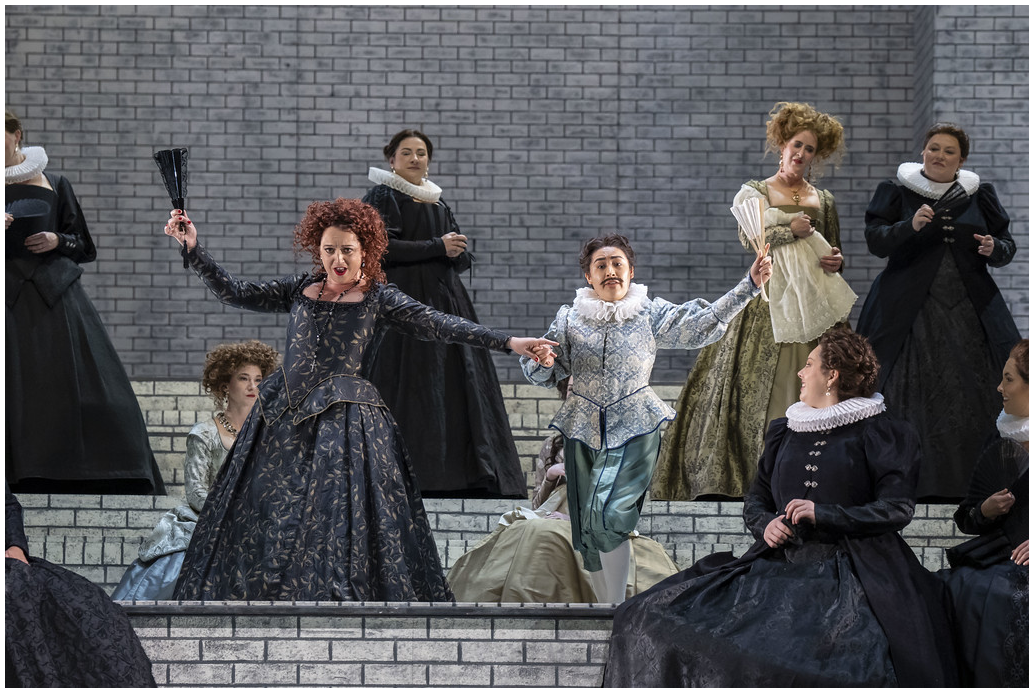 While the four-act Italian version may be more impactful, this French version feels much more intimate and insightful as we get a glimpse into the inner workings and numerous personal as well as political conflicts of the 16th-century Spanish nobility. King Philippe II (bass Dmitri Belosselskiy) fears that his young son, crown prince Carlos (tenor Joshua Guerrero) is secretly in love with Philippe's new bride, Elisabeth (soprano Rachel Willis-Sorenson).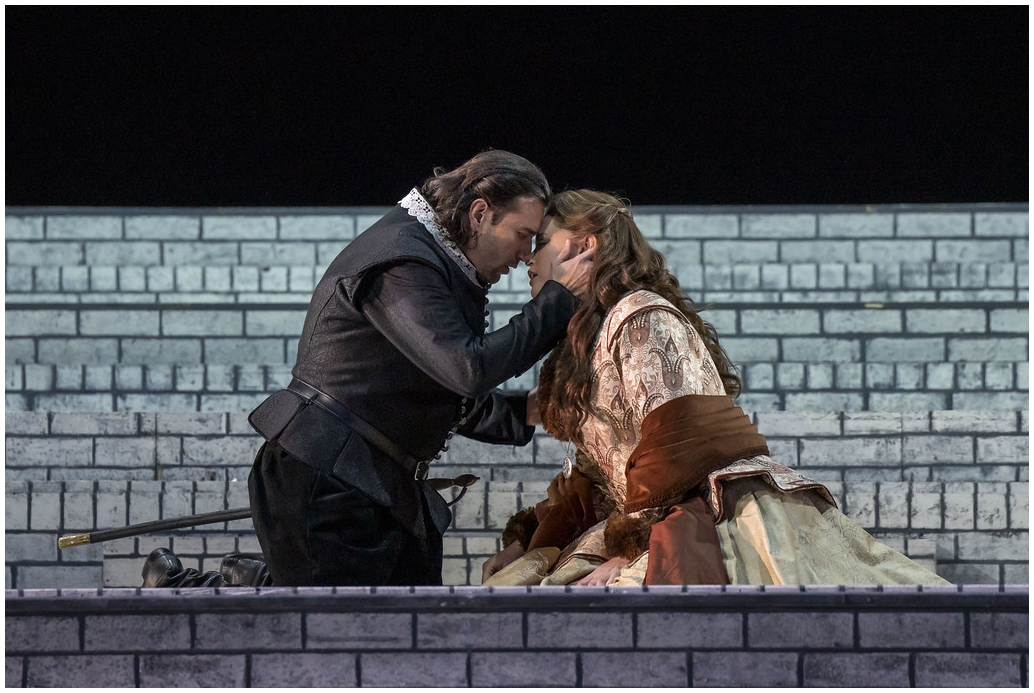 Guerrero makes a very valiant Carlos and is matched by the lovely Willis-Sørenson, who truly thrills in her Act V aria in the monastery where she pleads with God to take her life. Belosselskiy is also very strong as the tormented Philippe, particularly in his aria that opens Act IV in which he realizes that Elisabeth doesn't love him and probably never did. Soloman Howard is the blind and elderly Grand Inquisitor who conspires with Philippe. Howard's booming bass is perfect for the role and he brings an imposing presence to the two scenes in which he appears.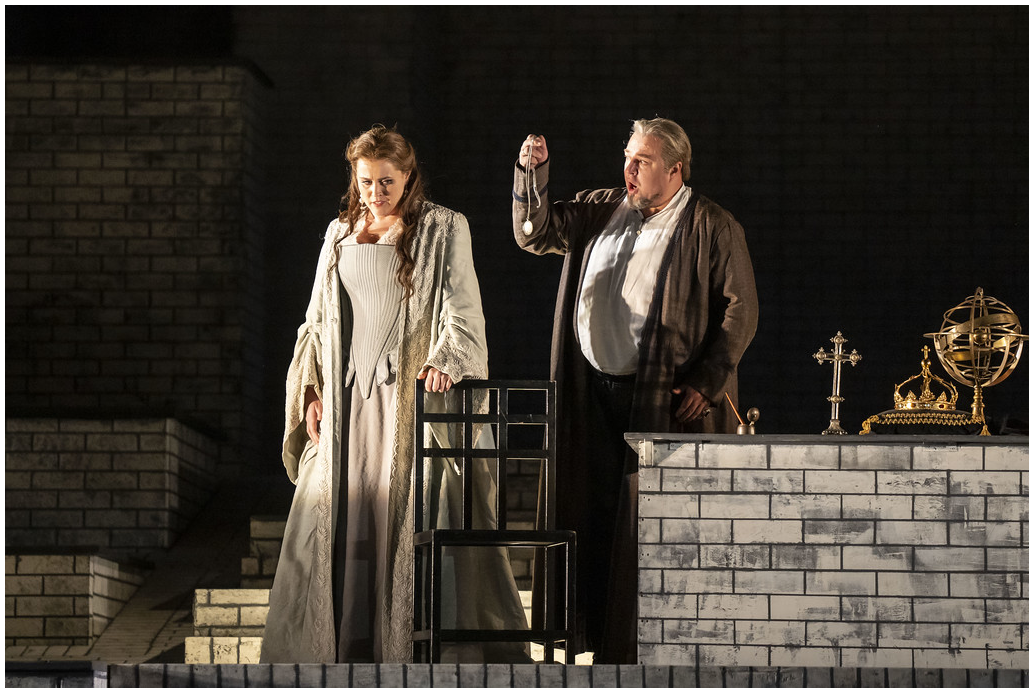 The two most impassioned performances, however, come from supporting roles. Mezzo-soprano Clementine Margaine is simply riveting as Eboli, a lady within Elisabeth's court who is in love with Carlos but knows of his true feelings for Elisabeth. Margaine is mesmerizing throughout but especially during her Act IV aria as Eboli curses her own fatal beauty and pledges her heartfelt dedication to save Carlos' life.
Baritone Igor Golovatenko is a revelation as Rodrigue, a close friend of Carlos who implores the young prince to act with an empathetic heart to save the poor souls of Flanders. It is a wonderfully heroic performance and Golovatenko shines in this role, which is his Lyric debut. Let's hope that we will get the chance to see more of this leading star of the Bolshoi Opera soon in future Lyric productions.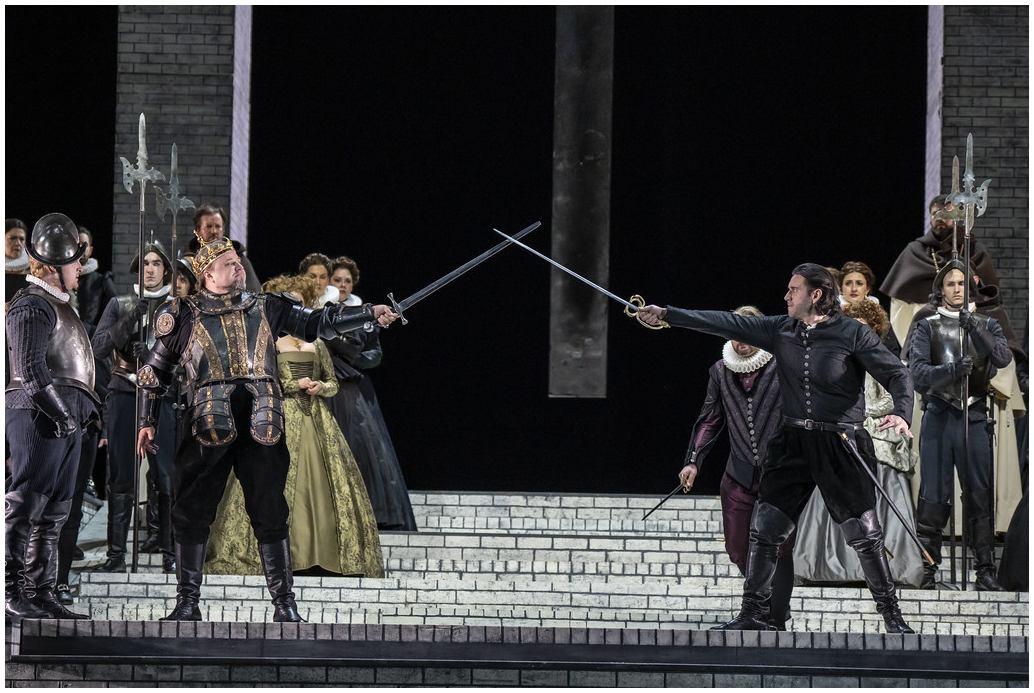 Some of Sir David McVicar's direction feels static in the first half and much of the blocking is hindered by the set design of Robert Jones. The same set is used throughout the production but most of the action in Act II and Act III takes place within a very confined space upon a raised playing area with small staircases on either side which lead down to the stage itself. Too many key moments happen within that tight playing area and it gives a slight sense of claustrophobia which doesn't necessarily mesh well with the libretto. Thankfully, the final two acts contain scenes which shift from the political machinations to the personal fallout as the tension and the drama escalates.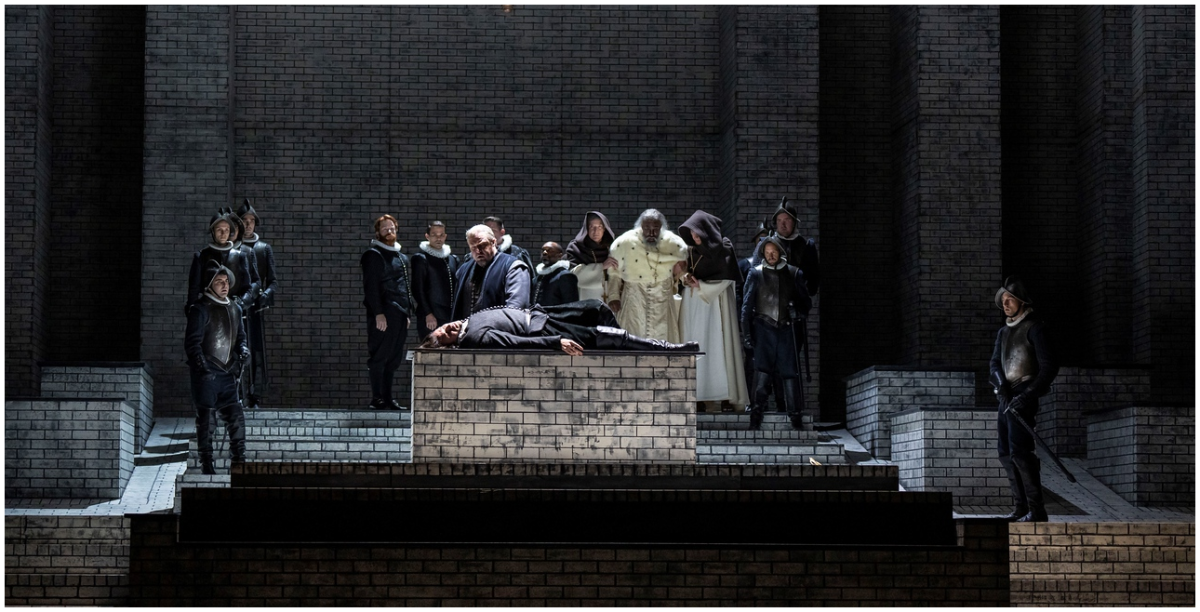 _____________________________________________
"Don Carlos" continues through November 25, 2022 with the following performances:
November 17 at 2:00 PM
November 20 at 2:00 PM
November 25 at 7:00 PM
Running time is approximately 3 hours and 55 minutes with one intermission