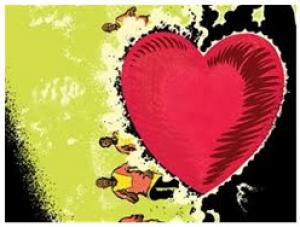 Steppenwolf's Downstairs Theatre stage has been completely stripped down to concrete walls and industrial gray catwalks for this production.  The only set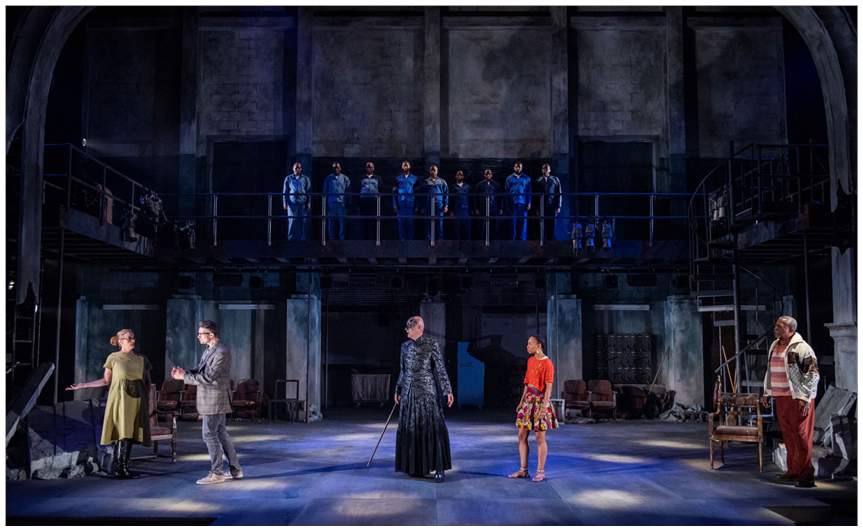 piece is a pile of concrete pieces like you'd find on a rocky shore near the lake. 
There's this cantankerous old man called Keeper (Yasen Peyankov) who looks like he has duct tape on his face up on a catwalk complaining about someone singing.  Just hearing him kvetch with that flat Slavic accent, you know he's some kind of villain – and you'll really dislike him.  He's in charge somewhere, maybe the underworld, but that's never clear.  He is good at manipulating people to get the result he wants, however.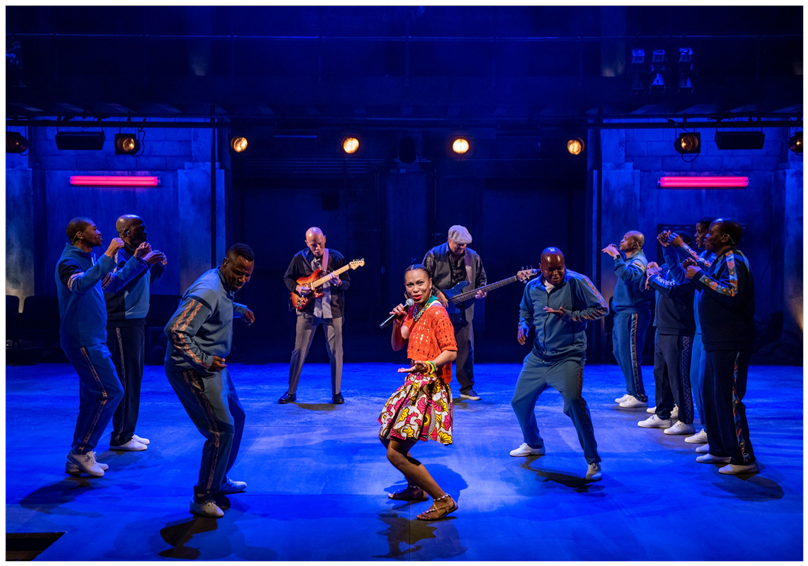 Lindiwe (Nondumiso Tembe), a beautiful young singer from South Africa, is on tour with Ladysmith Black Mombazo.  While in Chicago, the group dropped in at the famed blues club, Kingston Mine to see/hear band leader and bassist Frank Russell, guitarist Buddy Fambro and drummer Adam (Eric Hellman} play Chicago blues. 
When Adam and Lindiwe fall in love, she stays in Chicago with him.  Adam is happy but Lindiwe is homesick for South Africa and of course she's undocumented so she can't find a job.  Sometimes, she would sing at Kingston Mines until, one night, ICE raided the club and Lindiwe was arrested and deported.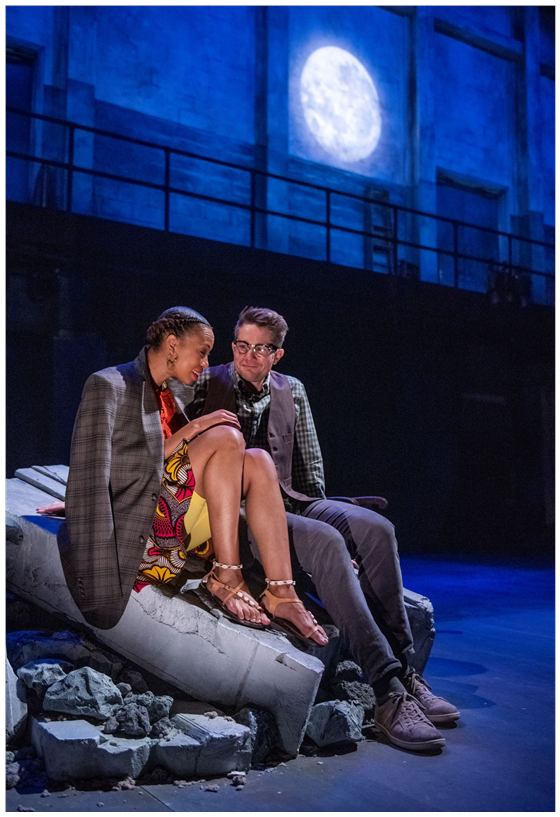 After months of a Skype relationship, Adam scraped together enough money to go to South Africa.  Lindiwe was thrilled to introduce him to her country.  Adam got more and more frustrated because he couldn't find any work as Lindiwe was becoming more successful.  After she got a recording contract, they got into a horrible argument and Adam decided to go home. 
Here's the thing, if Ladysmith Black Mombazo is appearing onstage, I want to see/hear them perform.  Lindiwe does invite them to sing their story, which they do, complete with all their famous amazing dance moves.   I wish they hadn't been relegated to the role of Greek chorus and back-up singers. 
The members of Ladysmith Black Mombazo are: Mfanafuthi Dlamini, Msizi Shabalala, Sabelo Mthembu, Pius Shezi, Albert Mazibuko, Thulani Shabalala, Abednego Mazibuko, Sibongiseni Shabalala and Thamsanqa Shabalala. 
Jennifer Engstrom and Cedric Young play Adam's Aunt Clarisse, Lindiwe's beloved grandfather Mkhulu and all the remaining parts.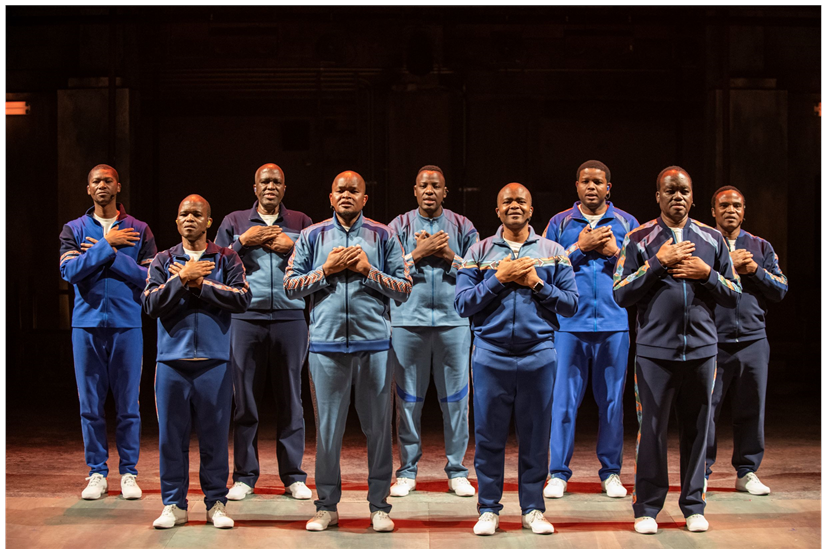 "Lindiwe" runs through January 5th at Steppenwolf Theatre, 1650 N. Halsted, Chicago.  Paid parking ($13 or $!5, cash or card) is available in Steppenwolf's garage at 1624 N. Halsted.  Valet parking is also available ($15 cash). 
Running time is two hours including an intermission.  Performances are Tuesday through Friday at 7:30 pm; Saturday and Sunday at 3:00 and 7:30 pm.  There is no performance on December 19th, 24th, 25th, or January 1st.  Open Captioning: Thursday, December 5th at 7:30 pm and Saturday, December 21st at 3:00 pm.  Audio Description and Touch Tour: Sunday, December 15th at 3:00 pm (1:30 touch tour, 3:00 curtain).       Tickets range from $20-$114.  FYI (312) 335-1650 or www.steppenwolf.org.